After spending time out of the limelight, Jennifer Lawrence returns to the movies with a new indie drama, Causeway. The Oscar-winner stars in and is a producer of the new movie from Apple TV+.
Lawrence has spoken about her decision to step away from big blockbusters after starring in Tea The Hunger Games, passengers and the X-Men franchise. Her first movie in over two years was Adam McKay's Netflix movie Don't Look Upbut her latest is a much more toned-down effort.
What Is Causeway about?
Apple describes Causeway as "an intimate portrait of a soldier struggling to adjust to her life after returning home to New Orleans."
Lawrence plays the lead character, Lynsey, who returns home after suffering a serious brain injury while stationed overseas and must confront the family she left behind.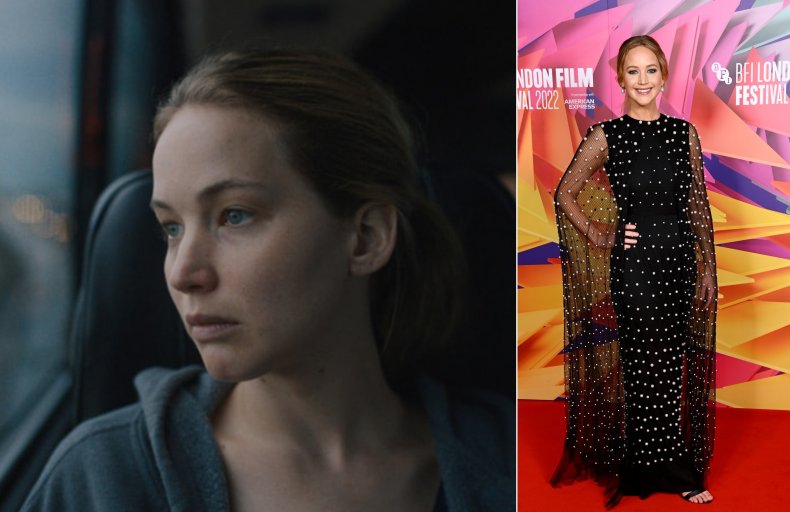 After coming back home, she meets mechanic James, an amputee who bonds with her over their past traumas.
Who Stars in Causeway?
Lawrence is the headline name in the cast for Causewaywith Atlanta's Brian Tyree Henry as James. Jayne Houdyshell plays a nurse, Sharon; Linda Emond plays Lynsey's mom, Gloria; and Frederick Weller plays Lynsey's new boss, Rick.
Behind the camera, theater director Lila Neugebauer makes her feature film directorial debut with Causeway. The script was written by Ottessa Moshfegh, Luke Goebel and Elizabeth Sanders.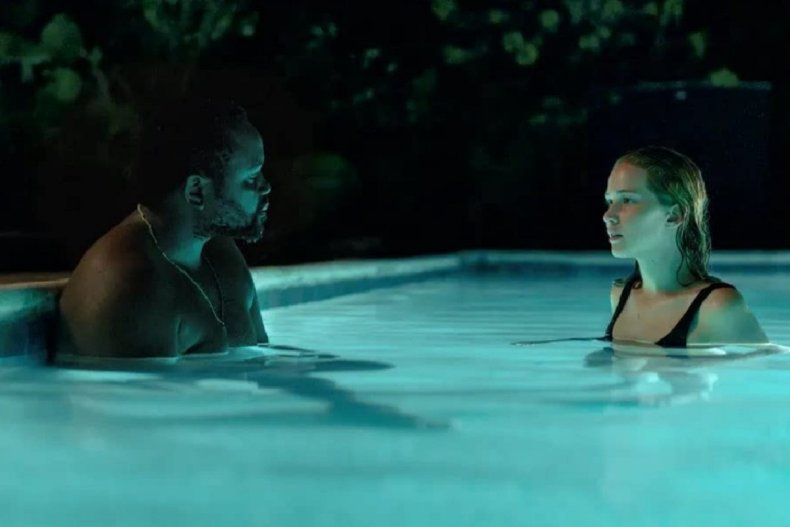 Speaking about her experience as a first-time movie director, Neugebauer told Newsweek what she had learnt. "You can read a lot about filmmaking and talk to directors, listen to directors, watch movies you admire. But I think you have to live it," she said.
"To grapple with the endurance that filmmaking requires, as the director you are the through line across a changing landscape of collaborators and creative mechanisms and creative processes day in and day out. You carry it with you," she said.
"And I think living that experience has been one of the greatest, most fortifying lessons of the process. Summoning that resilience is the responsibility and also really the pleasure," Neugebauer said.
Lawrence's Production Company
Causeway marks Lawrence's first movie that she produced under the Excellent Cadaver banner. She started the production company along with longtime friend and collaborator Justine Ciarocchi.
This is the first in a number of movies coming out that Lawrence and Ciarocchi are co-producing. Up next, they'll release the comedy No Hard Feelings, which will pair her romantically with Andrew Barth Feldman. She told The New York Times"Working with a 20-year-old is so depressing. I'm like, 'Well, when YouTube was first invented, you were born.'"
After this, Excellent Cadaver will produce an adaptation of Ariana Harwicz's novel Die, My Love and a biopic of Hollywood talent agent Sue Mengers.
Causeway played on the festival circuit before getting a limited release in theaters. It is available to watch on Apple TV+.