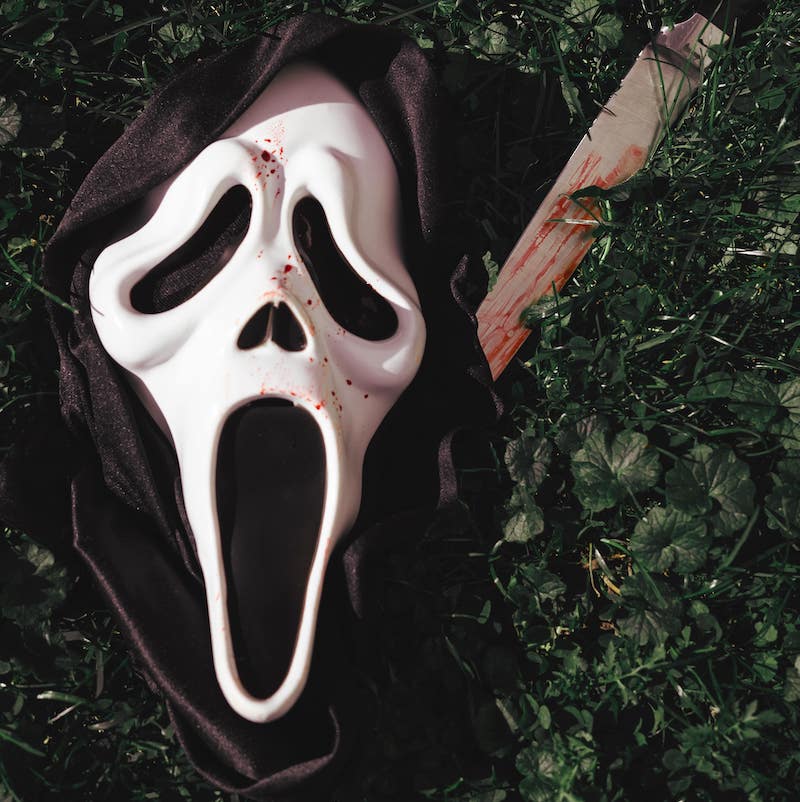 Think of the term 'slasher movie' and dark images of masked killers, bladed weapons, bloodbaths, and desperate teenagers being murdered one by one in a variety of ways — each more creative and horrific than the one before — are sure to come to mind. While the slasher genre is synonymous with thrilling horror films replete with jump scares and screams, it also provides the ultimate adrenaline rush by making a diabolical killer its focal point.
This Halloween, if you are up for some gruesome blood splatter, the wide spectrum of slasher movies has a lot to offer.
Such horror movies became popular between the 1970s and 1980s in America and soon evolved to become a prominent aspect of the genre. Typically filled with scenes of carnage and gore, and — in some cases — heartbreaking endings where the good guys die and the villain triumphs (and lives on for a sequel), they are certainly not for the faint-hearted.
Ingredients for best slasher movies
It is quite difficult to outline the exact ingredients for a perfect slasher film. However, over time, some of the best slasher movies have established this horror subgenre as a mainstream film style, and today there are innumerable slasher movies from all over the world for a scary horror night.
Besides a heinous and cold-blooded serial killer, some of the typical horror movie tropes in every slasher flick include an incredibly high body count with the focus being on the victims' distress and the pain inflicted by the killer. Usually devoid of a supernatural killer, slasher flicks generally take place in a familiar setting of homes, school grounds and vacations, with a focus on disturbing events happening at night. The 'final girl' trope, portraying a last surviving woman who confronts the evil, is another element seen quite frequently, while many films also derive influences from folklore and urban legends.
Cult classics such as Nightmare on Elm Street (1984), Scream (1996), Ti West's X (2022) and My Bloody Valentine (1981) are some of the best slasher movies that know no bounds when it comes to depicting violence and a murderer on an intense killing spree.
Check out some of the best slasher movies for a grisly Halloween night
(Main image: Enrique Guzman Egas/ Unsplash; Featured image: Mark Bishop/ Unsplash)
Jump To / Table of Contents
01
A Nightmare on Elm Street (1984)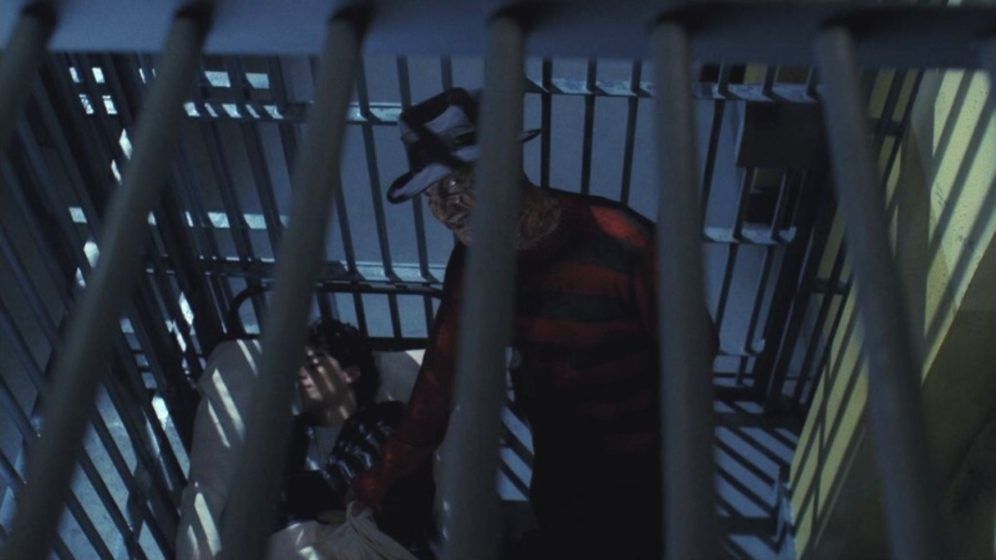 Directed by: Wes Craven
Cast: Heather Langenkamp as Nancy Thompson, Johnny Depp as Glen Lantz, Robert Englund as Freddy Krueger and Amanda Wyss as Tina Grey.
Synopsis: Nancy and her group of friends are tormented by Freddy, a disfigured killer who enters the nightmares of kids living on Elm Street before eventually killing them in real life. Nancy and her boyfriend Glen begin investigating the matter after she suspects that one of her friends' parents is hiding a macabre secret.
About the film: A Nightmare on Elm Street dwells on the fact that one is most vulnerable while dreaming in their sleep. And, Freddy is powerful in their nightmares but powerless in daylight. In fact, such was his chilling portrayal in this slasher film that Englund earned more fame as a killer than by being a professional comedian. The film gave rise to a number of successful sequels thereafter. Some fun facts: This movie marked Johnny Depp's feature film debut. Also, Englund recently starred in Stranger Things 4 as psychiatric patient Victor Creel, whose family was decimated by Vecna.
Watch A Nightmare on Elm Street here
02
Black Christmas (1974)
Directed by: Bob Clark
Cast: Olivia Hussey as Jessica 'Jess' Bradford, Margot Kidder as Barbie 'Barb' Coard, Keir Dullea as Peter Smythe and Lyne Griffin as Clare Harrison
Synopsis: Christmas is just around the corner and a group of sorority sisters is preparing for the holidays. Jess and Barb are busy with work when Barb suddenly receives lusty anonymous phone calls. She initially leads the caller on but decides to end it when things seem to become dangerous. After Clare goes missing and a local adolescent girl is found dead, the group realises that a cruel serial killer is keeping watch.
About the film: The filming technique depicts the killer's point of view and Black Christmas is a major title that cements the 'final girl' as a classic slasher movie trope. Widely considered the first horror movie in the slasher genre, the film also incorporates other elements such as a high body count and a strong focus on the murders. This gave rise to two more remakes of the same name in 2006 and 2019.
Watch Black Christmas here
03
Friday the 13th (1980)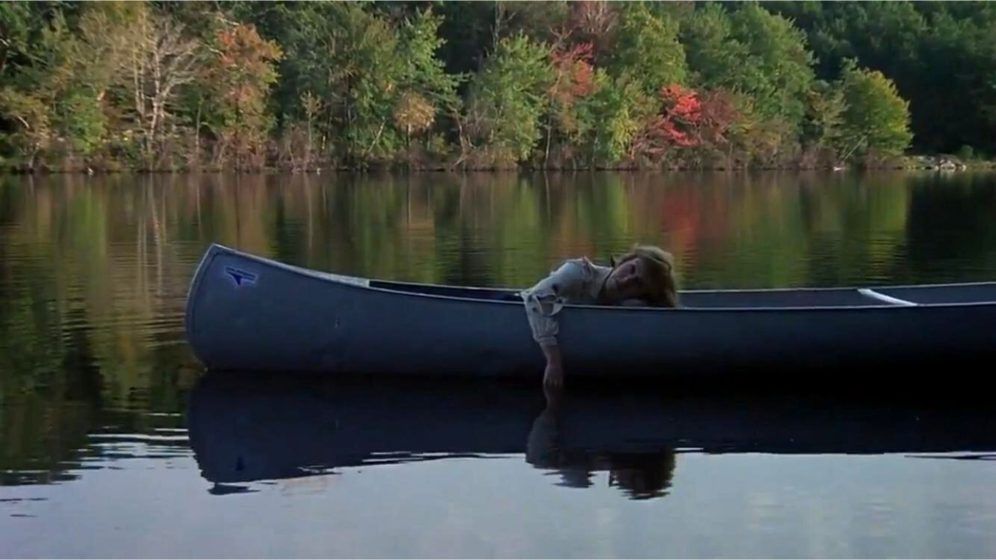 Directed by: Sean S Cunningham
Cast: Betsy Palmer as Mrs Pamela Voorhees, Adrienne King as Alice Hardy and Kevin Bacon as Jack Burrell
Synopsis: Despite its dark history, local councillors set up a summer camp at Crystal Lake where a young boy named Jason Voorhees had drowned in 1957. When a young bunch of teens, including Jack and Alice, pay no heed to the superstitious locals, they get attacked and killed one by one.
About the film: What makes this first film of the incredibly famous horror movie franchise different is that it doesn't introduce Jason as the masked killer. While he makes his debut in the sequel, this slasher film actually has a female antagonist. It sparked a new trend in the slasher genre of the '80s with a murderous woman at the helm of macabre affairs.
Watch Friday the 13th here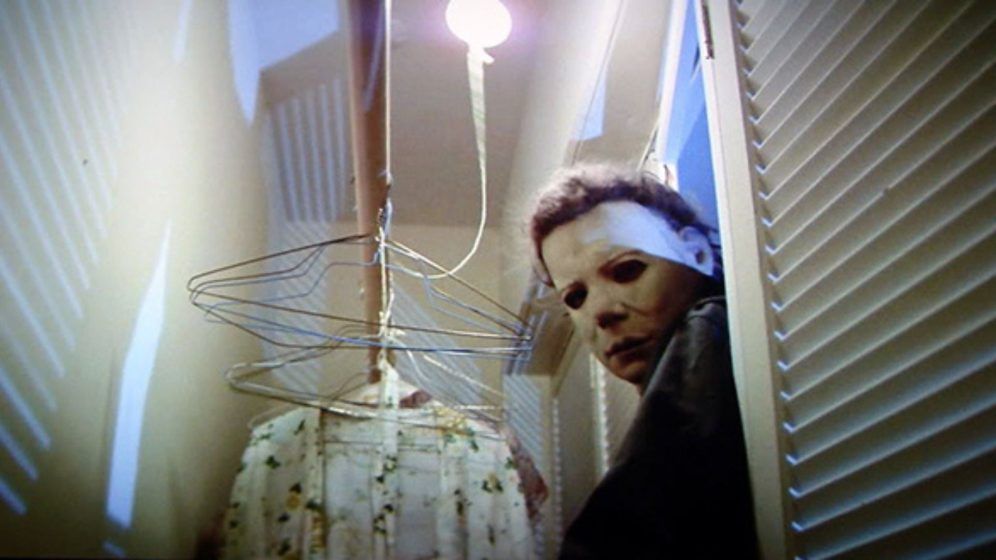 Directed by: John Carpenter
Cast: Donald Pleasance as Dr Sam Loomis, Jamie Lee Curtis as Laurie Strode, Tony Moran as Michael Myers, Kyle Richards as Lyndsey Wallace and PJ Soles as Lynda
Synopsis: On a cold winter night in 1963, a young six-year-old Michael kills his teenage sister and is taken into custody by the police. After 15 years, he breaks out of prison on the eve of Halloween in 1978, and begins a deadly reign of terror. While no one wishes to look for him, his psychiatrist, Dr Loomis is sure that he has headed for his hometown in Haddonfield, Illinois, with a very sinister motive.
About the film: Carpenter's Halloween may have been among his less ambitious slasher flicks, devoid of much VFX and extras, but it strikes the right notes with Curtis in the role of a petrified babysitter while Michael lurks around the corners. The film scores extra points for a fabulous theme song and music.
Watch Halloween here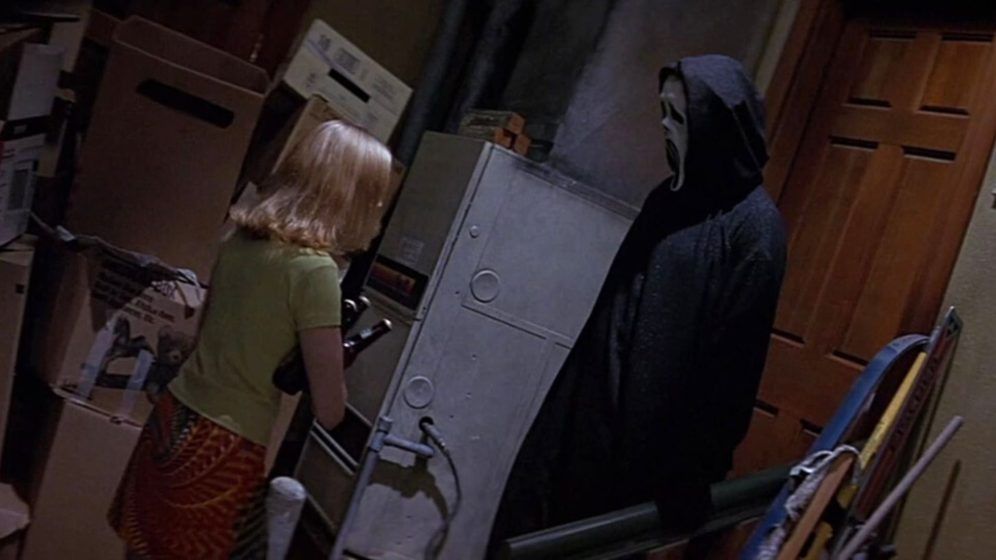 Directed by: Wes Craven
Cast: Neve Campbell as Sidney Prescott, David Arquette as Deputy Dewey, Courtney Cox as Gale Weathers and Skeet Ulrich as Billy Loomis
Synopsis: Another Wes Craven slasher movie gem, Scream introduced the ghost-masked killer to the big screen. In the quaint town of Woodsboro, Sidney and her friends get strange anonymous calls and are asked questions based on horror films. They realise that a dangerous serial killer is among them, just that nobody knows who it is.
About the film: This slasher film introduces us to one of the most unforgettable slasher villains and uses the final girl trope at its best. A cult classic, it paved the way for some of the most successful horror sequels in the Scream franchise.
Awards won: Campbell won Best Actress and screenwriter Kevin Williamson won Best Writer at the 1997 Academy of Science Fiction, Fantasy & Horror Films, USA. Scream also won Best Movie at the 1997 MTV Movie + TV Awards.
Watch Scream here
06
A Nightmare on Elm Street 3: Dream Warriors (1987)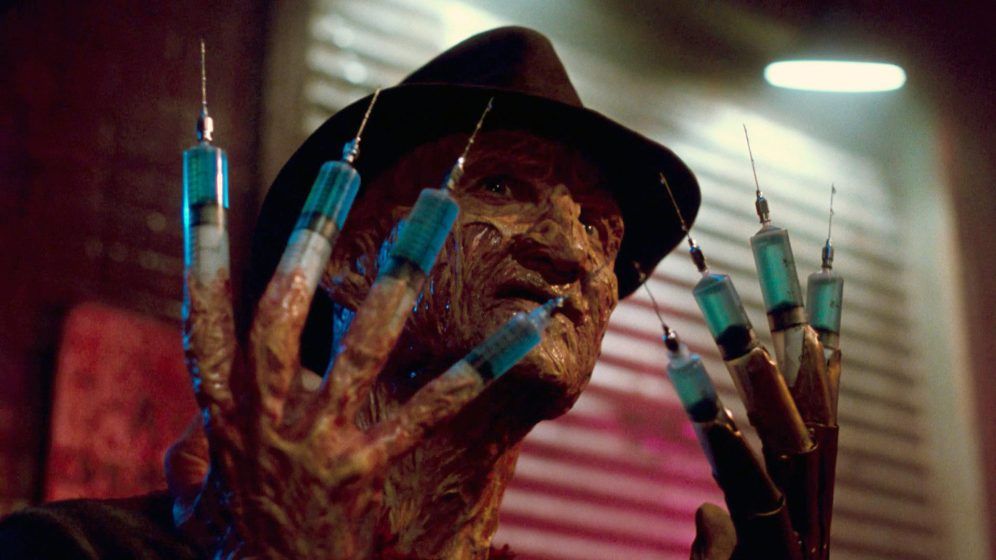 Directed by: Chuck Russell
Cast: Robert Englund as Freddy Krueger, Heather Langenkamp as Nancy Thompson, Craig Wasson as Neil Gordon and Patricia Arquette as Kristen Parker
Synopsis: When a young Kristen slits her wrist in a bout of hallucination, her mother fears it to be a suicide attempt and sends her to a psychiatric ward. There she meets Nancy, who has grown up to be a psychiatrist. There are other children who are facing the same hallucinations and Nancy knows too well that it is Freddy, the monster she faced in the original film and realises Kristen's potential to put an end to Freddy.
About the film: One of the best slasher movies and sequels of the original Wes Craven film, Dream Warriors sees Arquette's brilliant performance in her film debut while Englund steals the show, yet again, as the demon of the dreams.
Watch A Nightmare on Elm Street 3: Dream Warriors here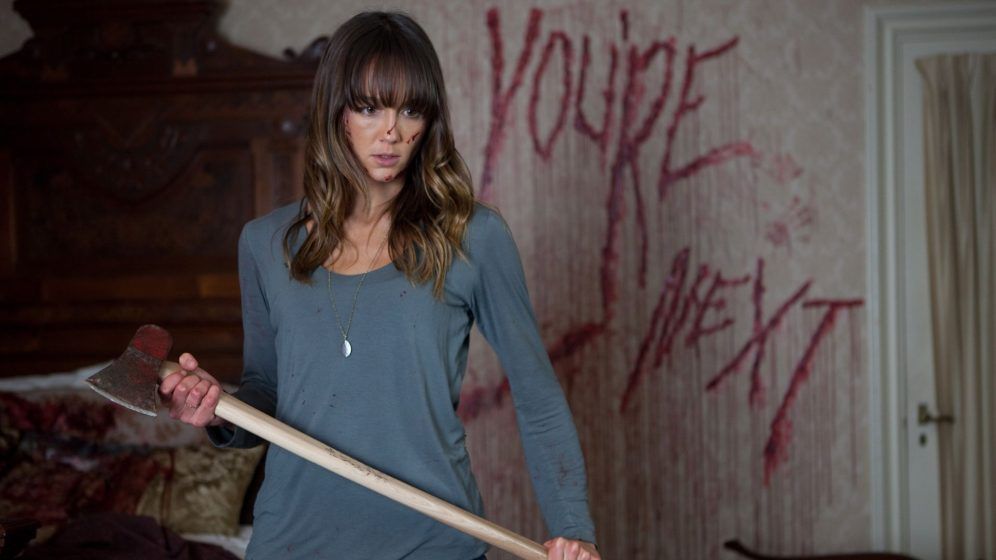 Directed by: Adam Wingard
Cast: Sharni Vinson as Erin, Nicholas Tucci as Felix, Joe Swanberg as Drake, Barbara Crampton as Aubrey Davidson and Rob Moran as Paul Davidson
Synopsis: Paul and Aubrey Davison are a rich upper-class couple but are in an estranged relationship. They try to give their marriage one last chance and invite their children with their beaus on a vacation to the family weekend estate. The party starts on a bad note when crossbow-armed and animal mask-clad attackers appear, forcing the family to unite to survive.
About the film: This slasher flick uses the final girl trope in the most incredible way as Erin has to strategise and even outsmart the killers to save her boyfriend and his family. The dramatic actions become more believable as they all have real outcomes, making You're Next a pretty good choice for your next movie night.
Watch You're Next here
08
My Bloody Valentine (1981)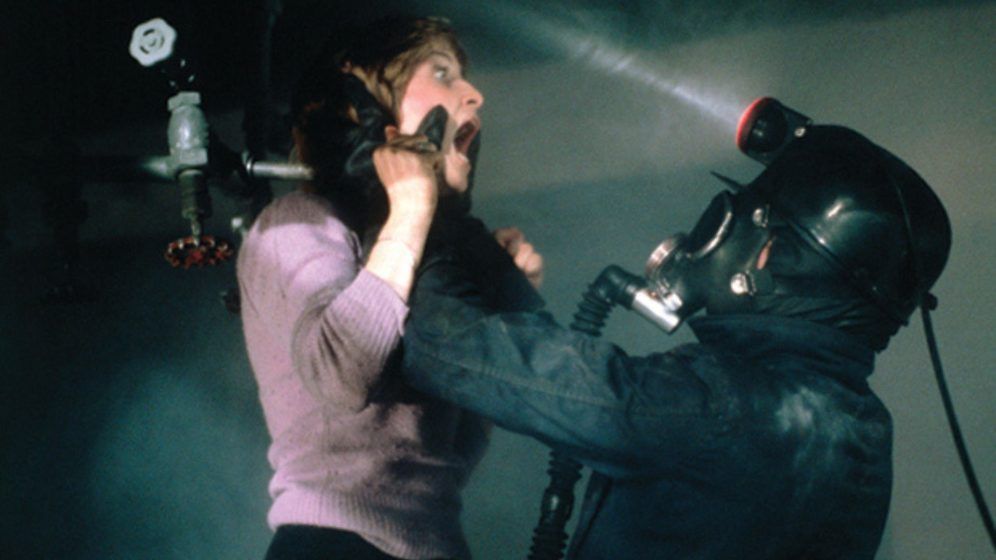 Directed by: George Mihalka
Cast: Paul Kelman as Jessie 'TJ' Hanniger, Neil Affleck as Axel Palmer and Lori Hallier as Sarah
Synopsis: As a small town prepares for V-Day, a miner's suit-clad serial killer is suspected to be lurking around. About two decades back, he and a few others, were trapped in a mining explosion and were thought to be dead. Only a guy named Harry Warden survived and was taken to a mental hospital, but he escaped and murdered those behind the explosion. Interestingly, the explosion happened on Valentine's Day. Now, as the town prepares for V-Day, a similarly-masked killer is out on a murder spree. Has Harry resurfaced?
About the film: If you thought Valentine's Day is all about love and romance, My Bloody Valentine portrays it with ghastly brutality and terror. The film is so violent that several scenes had to be removed from the theatrical version. It sparked a 2009 remake that wasn't as successful.
Watch My Bloody Valentine here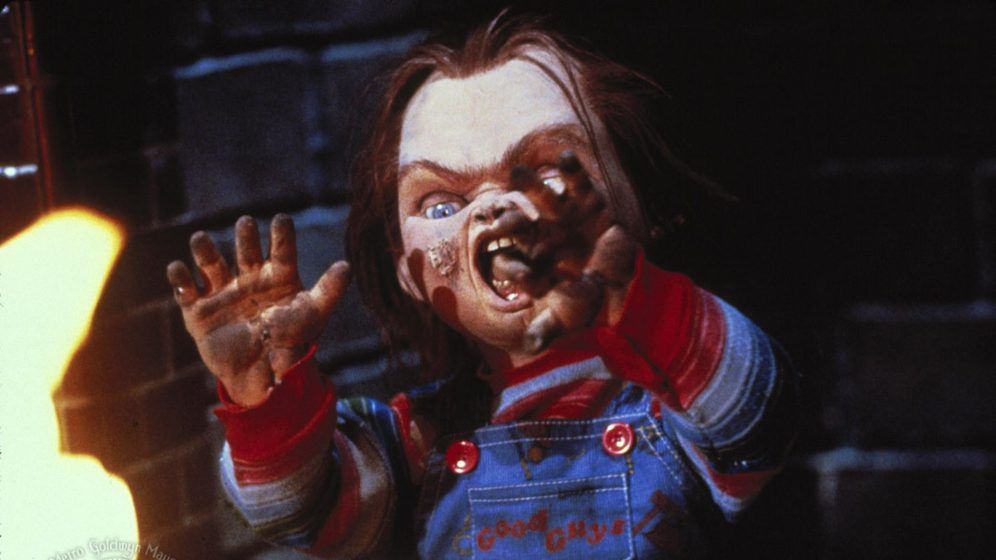 Directed by: Tom Holland
Cast: Catherine Hicks as Karen Barclay, Chris Sarandon as Mike Norris, Alex Vincent as Andy Barclay and Brad Dourif as Charles Lee Ray 'Chucky' (Voice)
Synopsis: When detective Mike encounters notorious murderer Charles, the latter uses black magic to put his soul inside a male doll named Chucky. Karen purchases the doll for her son Alex and when Chucky brutally kills Alex's babysitter, the kid tries to convince her that the doll is possessed. Alex is taken into custody and it is upon the mother to set things right before Chucky is out on the prowl again.
Awards won: Hicks won Best Actress at the 1990 Academy of Science Fiction, Fantasy & Horror Films, USA.
Watch Child's Play here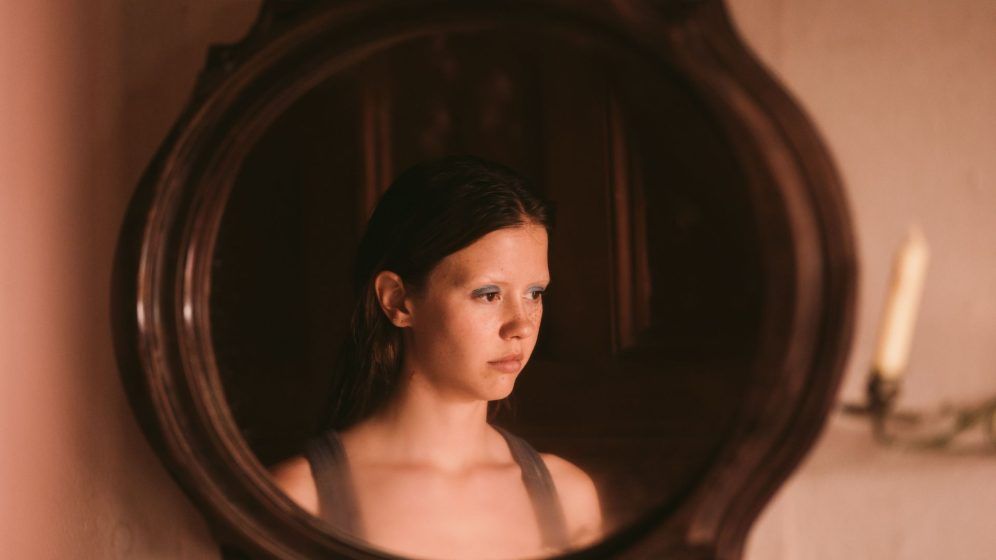 Directed by: Ti West
Cast: Mia Goth as Maxine, Jenna Ortega as Lorraine and Brittany Snow as Bobby-Lynne
Synopsis: Set in 1979, a group of adult movie actors and a film crew head out to an isolated suburban Texas farmhouse to shoot a pornographic film. As the day turns into night, the actors and filmmakers begin to realise they are in a dire situation. With a couple of them being mercilessly killed and some gone missing, the team has to figure out who the killer is and find a way to survive.
About the film: West incorporates ghastly elements from Texas Chainsaw Massacre but his adept craftsmanship eschews the typical notions of a slasher movie while delivering the right dose of jump scares. A brilliant adaptation of the '70s golden age slasher flick, coupled with a flawless performance from the entire cast, makes X a fabulous title from the A24 banner and marks West's journey as a horror auteur.
Watch X here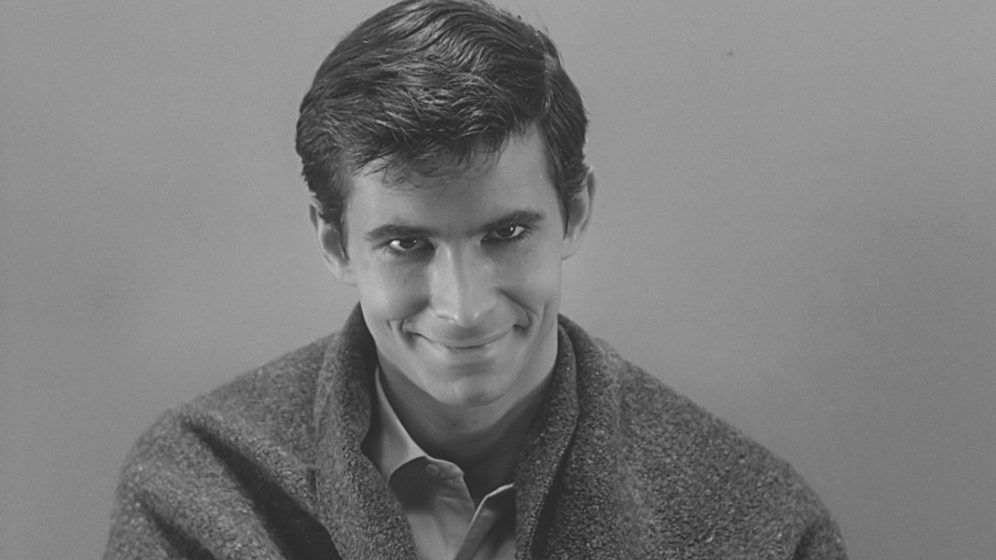 Directed by: Alfred Hitchcock
Cast: Anthony Perkins as Norman Bates, Janet Leigh as Marion Crane and Jon Gavin as Sam Loomis
Synopsis: A timeless icon of the horror genre, Psycho ushered in a new era of modern cinema upon its release. Phoenix's secretary, Marion, is frustrated with her life — she is unable to marry her boyfriend Sam because of his debts and only meets him during lunch breaks. One day, she steals 40,000 bucks and heads off to Sam's place. On the way she stops at Bates Motel where she comes across Norman, a man dominated by his mother. The slasher aspect is brought in by this mentally unstable knife-wielding killer and the violence is more implicit than overtly shown.
Awards won: Nominated for Best Actress in a Supporting Role (Janet Leigh), Best Director, Best Cinematography and Best Art Direction (set decoration) at the 1961 Academy Awards. Leigh also won Best Supporting Actress at the 1961 Golden Globes.
Watch Psycho here
12
I Know What You Did Last Summer (1997)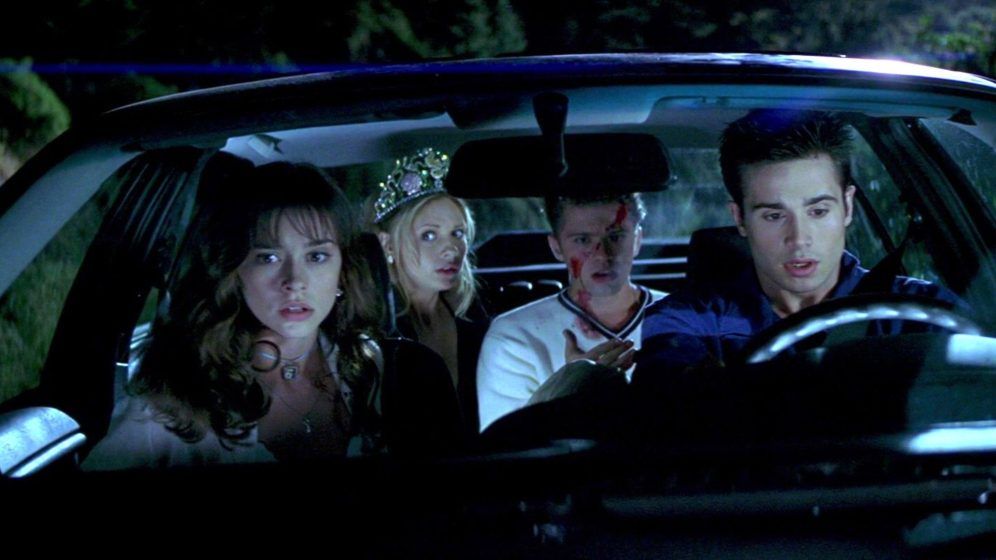 Directed by: Jim Gillespie
Cast: Jennifer Love Hewitt as Julie James, Sarah Michelle Gellar as Helen Shivers and Ryan Phillippe as Barry Cox
Synopsis: Based on Lois Duncan's 1973 novel of the same name, this slasher movie is about a group of four friends who run over a fisherman and avoid the charges by dumping the corpse in the nearby waterbody. However, a year later, a wicked threat begins to haunt Julie when she gets calls saying someone had witnessed her crime. When the friends reunite to figure out who it is, Barry is hit by a killer with a meat hook. The body count continues to rise as Julie is stalked by this hooked villain.
Watch I Know What You Did Last Summer here
13
Silent Night, Deadly Night (1984)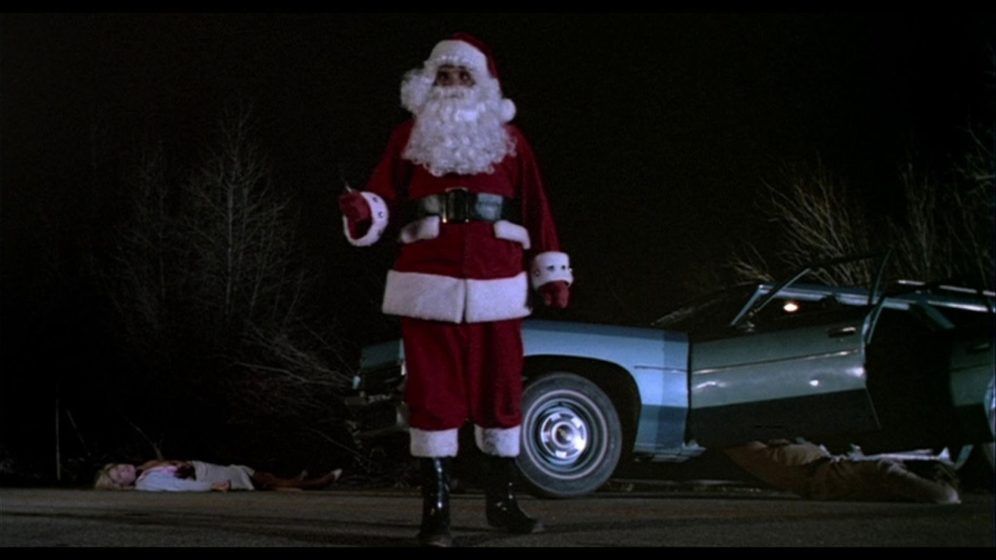 Directed by: Charles E Sellier Jr
Cast: Lilyan Chauvin as Mother Superior, Toni Nero as Pamela, Gilmer McCormick as Sister Margaret
Synopsis: A young orphan boy is raised in an orphanage where he is abused by the Mother Superior. He grows up and takes the job of a toy store Santa Claus and when he sees a couple making out in the store, it brings back haunting memories of his parents. Unable to control himself, the seemingly harmless Santa becomes one of the most dreaded slasher villains.
About the film: This original 1984 flick gave rise to a number of ensuing slasher movies and paved the way for a host of great horror movies under the Silent Night, Deadly Night franchise.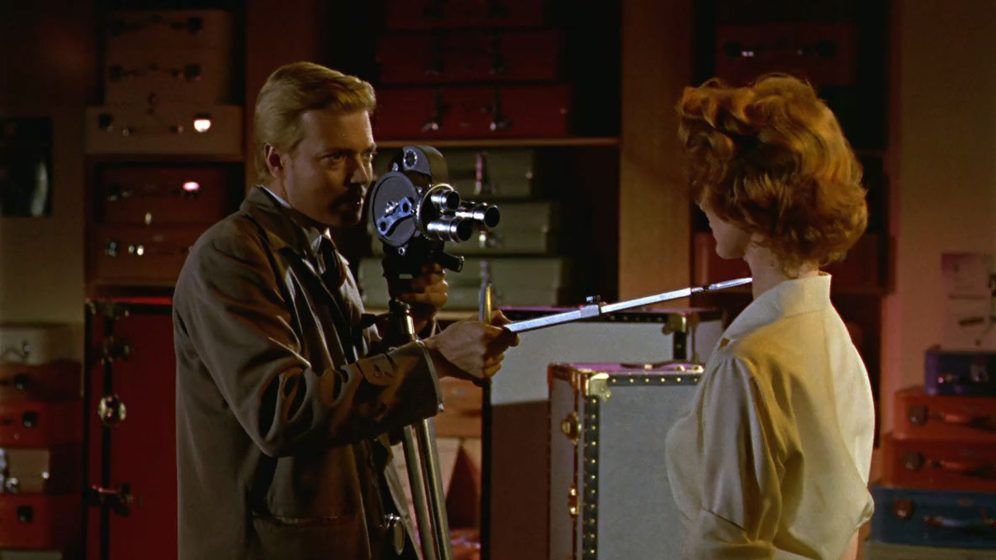 Directed by: Michael Powell
Cast: Karlheinz Böhm as Mark Lewis, Anna Massey as Helen Stephens and Moira Shearer as Vivian
Synopsis: Mark is a lonely man working at a film studio by day and a pervert obsessed with pornographic images of women by night. He is engrossed in making a documentary based on fear which drives him to capture the vulnerable emotions of women as he murders them. In the process, Mark befriends his neighbour's daughter Helen. He tells her briefly about his film and things become more terrifying when he catches her watching it.
About the film: This is the first slasher movie to show the killer's POV, an element that was later taken up by Halloween and Friday the 13th. Released in the same year as Psycho, the film also dwells on voyeurism and the theme was quite ahead of its time.
Watch Peeping Tom here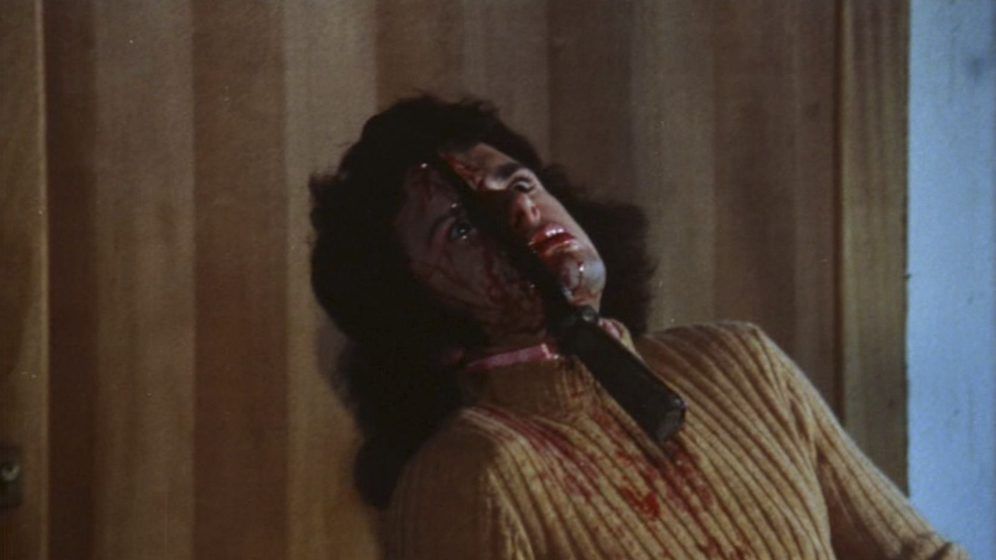 Directed by: Mario Bava
Cast: Claudine Auger as Renata Donati, Claudio Camaso as Simone, Anna Maria Rosati as Laura and Isa Miranda as Countess Federica Donati
Synopsis: After Countess Federica Donati is murdered, her family and close relatives — all of whom have evil motives and covet her immense inheritance — embark on a slaughtering spree. The body count rises when a group of hippies arrives at the beachfront mansion and gets embroiled in things.
About the film: This iconic Italian slasher movie was released as Twitch of the Death Nerve in the US and is one of the finest examples of Giallo films from the Italian director that doesn't hold back on the violence at all.
Awards won: Carlo Rambaldi won Best Special Effects at the 1973 Avoriaz Fantastic Film Festival.
Directed by: Robert Hiltzik
Cast: Felissa Rose as Angela Baker, Karen Fields as Judy, Jonathan Tiersten as Ricky and Desiree Gould as Aunt Martha
Synopsis: Seldom do you find a slasher flick to be an entertaining horror comedy and Sleepaway Camp hits all the right notes. Inspired by Friday The 13th, this horror movie features a teenager named Angela who moves in with her Aunt Marth after a terrible accident kills her family. Aunt Marth sends the kids to a youth camp, Camp Arawak. They soon realise a psycho killer is on the loose when the campers are found dead. A twist in the tale makes it more fun for horror fans.
Watch Sleepaway Camp here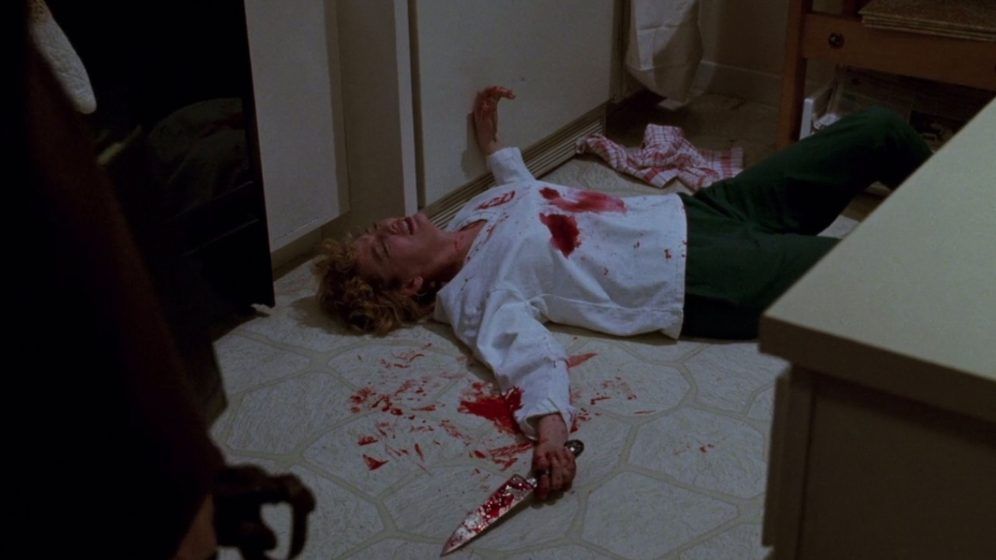 Directed by: Bernard Rose
Cast: Tony Todd as Candyman, Virginia Madsen as Helen Lyle, Xander Berkeley as Trevor Lyle and Vanessa Williams as Anne-Marie McCoy
Synopsis: Based on Clive Barker's 1986 novel The Forbidden, this slasher movie revolves around a graduate student named Helen. While doing her research on urban legends and myths, she learns about the infamous tale of Candyman from her friend Anne. When a skeptical Helen disses the local superstitions and warnings about this killer with one hooked arm, a slew of murders and heinous crimes might make her change her mind.
Watch Candyman here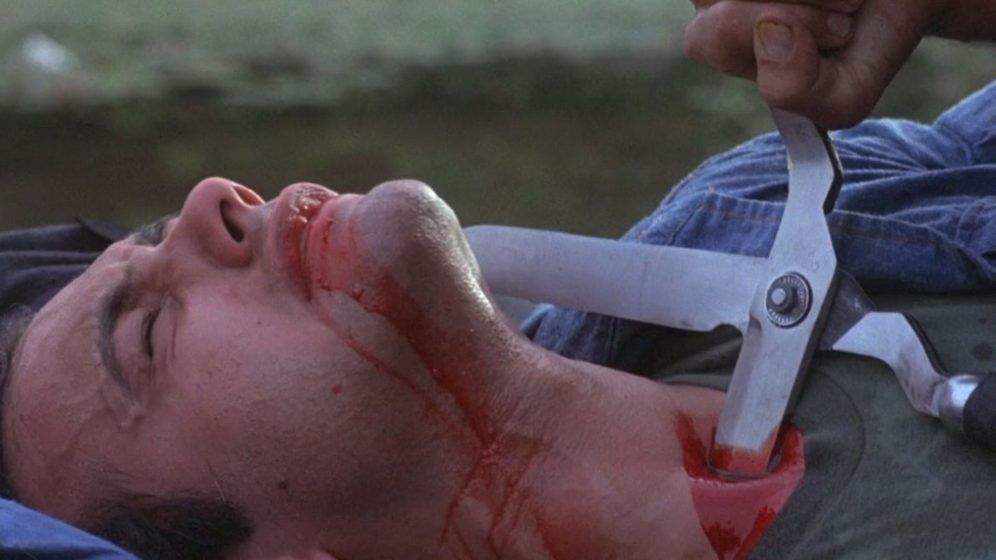 Directed by: Tony Maylam
Cast: Brian Matthews as Todd, Leah Ayres as Michelle, Brian Backer as Alfred and Lou David as Cropsy
Synopsis: Cropsy, the caretaker of a summer camp, is rushed to the hospital after suffering severe burns. The accident is caused when a prank by the campers goes awry. However, later a disfigured Cropsy returns to the campsite with a pair of hedge scissors. What follows is a chain of gruesome murders that make The Burning one of the best and most unforgettable slasher movies.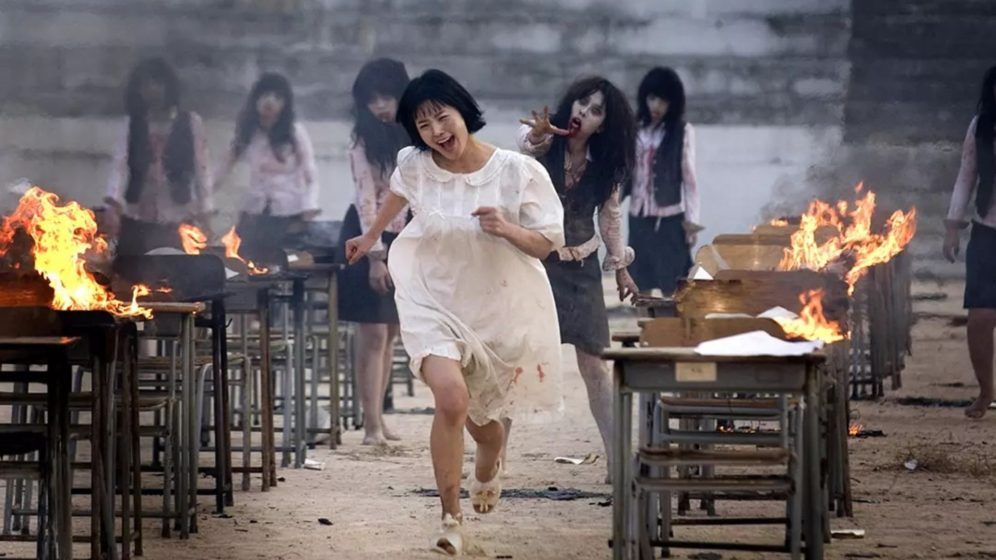 Directed by: Yoon Hong-Seung
Cast: Kim Bum as Kang Hyun, Da-Geon as Yoon Soo-Jin, Sung Jin as Bak Woo-Ram and Nam Gyu-Ri as I-na
Synopsis: One of the most underrated Korean slasher movies, Death Bell revolves around the brutal killing of 20 school students. These teens are attending a class to help elite pupils prepare for an upcoming exam. However, things take a horrifying turn when suddenly a TV screen pops up showing the top student trapped in a tank fast filling with water. A warning is announced that if anyone tries to leave, they will be killed. And, a massacre follows. They must solve riddles and answer questions correctly to stand a chance to live.
About the film: This slasher film is centred on the Korean school system and how the elite class system is thwarted when the best of the lot struggle to stay alive. The horror film also marked the debut of Nam Gyu-Ri.
20
The Slumber Party Massacre (1982)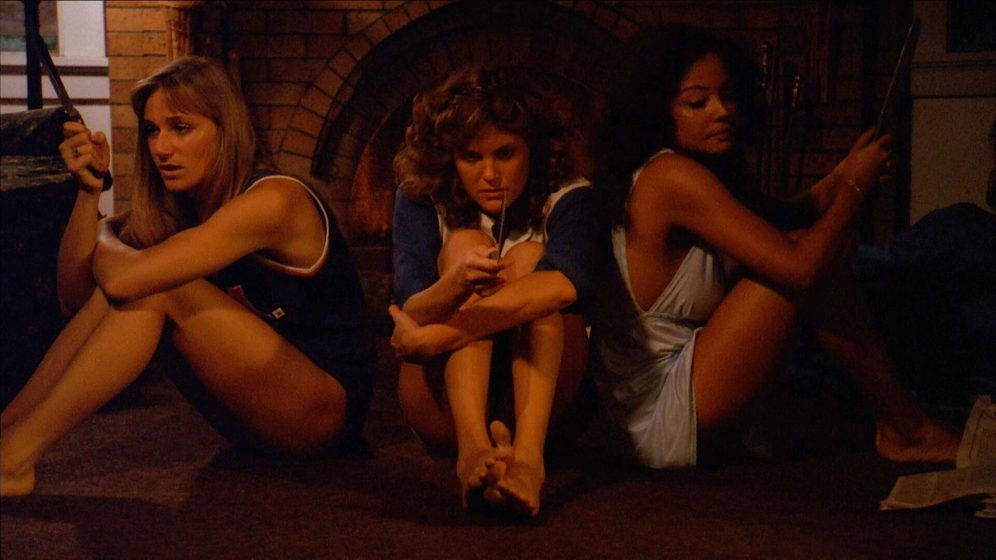 Directed by: Amy Holden Jones
Cast: Michelle Michaels as Trish, Robin Stille as Valerie and Michael Villella as Russ Thorn
Synopsis: When an 18-year-old is left alone at home, she decides to throw a slumber party. Since the dynamics between her friends and a new girl from school are quite rough, the latter decides to stay back at her home, which is just across the street from the host's. The slasher aspect sets in when a prowling serial killer, having dexterity with power tools, enters the slumber party.
About the film: The movie starts out as a slasher movie parody but eventually turns out to be a full-fledged horror movie and helps establish a pyjama party as a slasher trope.
Watch The Slumber Party Massacre here
Frequently Asked Questions (FAQs)
Question: Which are the most iconic slasher films?
Answer: Some of the most iconic slasher movies include 'Halloween' (1978), 'A Nightmare on Elm Street' (1984), 'Scream' (1996), 'A Bay of Blood' (1971) and 'Friday the 13th' (1980).
Question: Which is the No 1 horror movie?
Answer: Some of the top horror movies include 'The Exorcist' (1973), 'It' (2017), 'Sinister' (2012), 'Halloween' (1978) and 'The Conjuring' (2013).
Question: Which slasher movie should I watch?
Answer: 'Child's Play' (1988), 'Bay of Blood' (1971), 'Scream' (1996), 'Halloween' (1978), 'Dressed to Kill' (1980), 'Friday the 13th' (1980) and 'Opera' (1987) are some of the best slasher movies that you can watch.
Question: Which is the bloodiest slasher movie?
Answer: 'A Nightmare on Elm Street' (1984), 'Tokyo Gore Police' (2008), 'Evil Dead' (2013) and 'Dead Alive' (1992) are some of the goriest movies of all time.
Question: What's the goriest movie on Netflix?
Answer: Some of the goriest movies on Netflix include 'The Babysitter' (2017), 'Ravenous' (2017), 'Apostle' (2018), '1922' (2017) and 'Nobody Sleeps in the Woods Tonight' (2020).