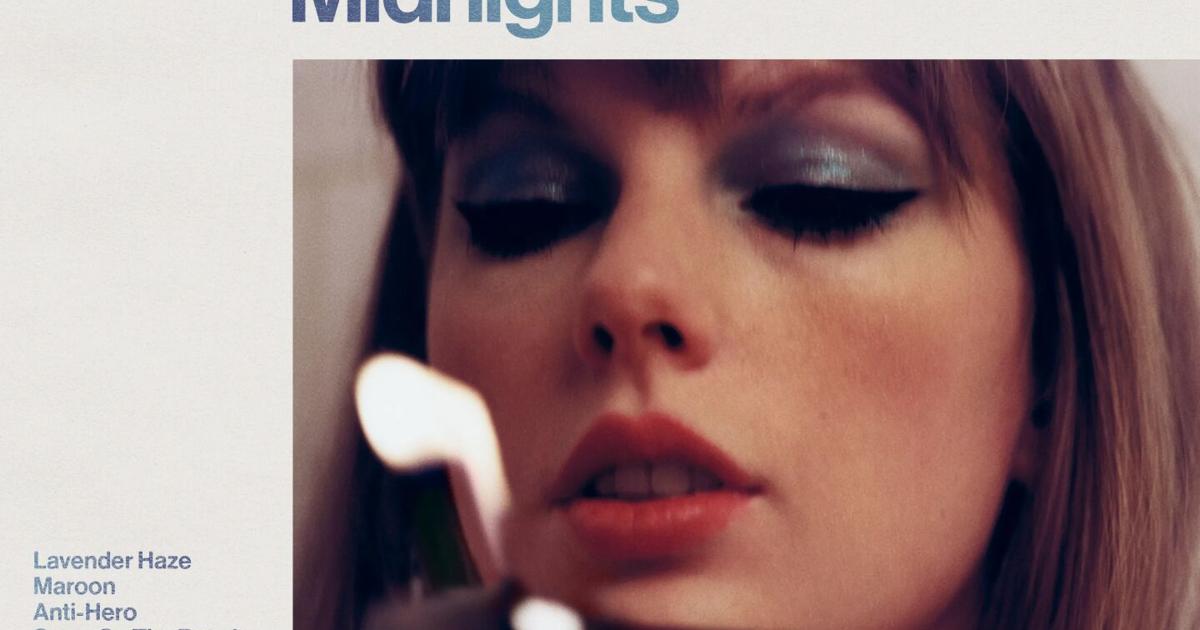 After dedicating a significant portion of my adolescence and wallet to Miss Taylor Swift, you can bet I was counting down the days and minutes to "Midnights" midnight release (well, 11 pm here, thanks timezones). Upon first listen, I was really questioning where she was going with this one. After all the excitement, it felt a bit flat and uninspired compared to the emotional and lyrical depths reached in her previous albums. However, I'm someone who needs a couple of listens to really get into new music and I wasn't going to write off one of my favorite artists. After several more listens (seriously, I cannot stop listening to this album) it's safe to say that it has grown on me and feels like a strong addition to her already stellar discography.
Following the midnight release of "Midnights," Swift released the "3am Edition" at, you guessed it, 3 am, expanding the album from a signature 13 tracks to 20. Jack Antonoff, who produced the album with Swift, has a notable impact on the sound. Many of the songs and beats carry a similar feel to Lorde's "Melodrama," which Antonoff also produced.
The hype around this album was intense. Swift is a clever businesswoman with a top-tier PR team and it shows. From revealing titles through late night TikToks, leaving Easter egg hints all over (literally all over, even in her NYU commencement speech), to announcing music videos during primetime football. Pair all of that with the fact that no singles were released ahead of time, and it's safe to say that fans were eagerly awaiting her next move.
Swift's moves are calculated and that translates into the structure of the album. Track five, historically an emotional, revealing look into her inner thoughts, continue on "Midnights" with "You're On Your Own, Kid." Previous track fives include "The Archer" ("Lover"), "All Too Well" ("Red"), "My Tears Ricochet" ("Folklore") and "Dear John" ("Speak Now"). This song is incredibly comforting and bittersweet. She confronts getting older and gaining independence very beautifully.
Building onto these patterns, the tracks on "Midnights" find partners in Swift's prior discography. As she explained the album, "Midnights" represents 13 nights throughout her life, with the 3 am tracks as other monumental nights that didn't quite make the cut for the main list.
Some of the bonus tracks pack a deeper, much more lyrical punch than those included in the original 13. Swift's "From The Vault" songs have always been some of my favorites; "the lakes" ("Folklore deluxe version"), "right where you left me" ("Evermore deluxe version"), "Jump Then Fall" ("Fearless Platinum Edition") and "Wonderland" ("1989 Deluxe Edition") . All that to say, I wasn't surprised to find two of my favorite songs "Would've, Could've, Should've" and "The Great War" as part of the 3 am additions. Even some of the more bubblegum pop bonus tracks I thought could've, would've and should've taken the place of others that made the main track list. She chose "Bejeweled" over "Paris"? Come on Taylor.
There were other moments that I just couldn't get into. For example, "Vigilante Sh*t" is fun and catchy, harkening back to her "Reputation" era, but the opening line of "draw a cat eye sharp enough to kill a man" is just so… millennial cringe. Another line that's caught a lot of press comes from "Anti-Hero." After a phenomenal chorus, Swift takes an odd turn with the second verse, "sometimes I feel like everybody is a sexy baby/and I'm a monster on a hill." I understand that "sexy baby" is a "30 Rock" reference, but it's a jarring transition, coming off abrasive and strange to the average listener. I think she could've used the image of the monster on a hill (an outsider watching a society they can never be a part of) more convincingly and made the line more meaningful than offputting.
That's not to say that "Midnights" doesn't show off Swift's fantastic lyricism. Opposed to "Folklore" and "Evermore" which portrayed new characters and insular plots, "Midnights" turns Swift's storytelling towards herself. I feel like this is some of the best and most sincere writing we've gotten from her since her early albums, possibly ever. Her combination of moody beats and siren-like vocals make her delivery of devastating lyrics easy to miss on first listen. Some standouts for me are "I'll stare directly at the sun but never in the mirror" ("Anti-Hero"), "I search the party for better bodies/just to learn that my dreams aren't rare" (" You're On Your Own, Kid"), "Did you hear my covert narcissism I disguise as altruism/like some kind of congressman?" ("Anti-Hero") and "Memories feel like weapons" ("Would've, Could've, Should've").
Something Swift has always done exceptionally well is relating to typical insecurities and the pain of growing up. In "Midnights," she's vulnerable in a way we haven't seen before. Lyrics like "I hosted parties and starved my body… My friends from home don't know what to say" ("You're On Your Own, Kid"), "No one wanted to play with me as a little kid/so I've been scheming like a criminal ever since/to make them love me and make it seem effortless" ("Mastermind") and "Give me back my girlhood, it was mine first" ("Would've, Could've, Should've") are all unfortunately feelings and situations that many women have faced: struggles of identity, sexual assault and body image are heavy topics that she covers well.
"Mastermind" finds its lyrical pairing in "Invisible String" ("Folklore") one of my favorite, and most lovesick, songs she has ever released. "Invisible String" is sweet and dainty, following the idea that she and her lover have been connected, destined to find each other and make past heartbreaks worth all the pain. "Mastermind" seems to pick up where they left off: after this chance encounter, she realizes she needs to be with this person and decides to flip the switch and become the pursuer instead of the pursued; "All the wisest women/had to do it this way/'cause we were born to be the pawn/in every lover's game." While I still prefer "Invisible String" I love this portrayal of Swift taking fate into her own hands in order to secure the love she's been searching for.
"Labyrinth" brings a soothing, melodic tone to heartbreak. The chorus reminds me a lot of "Enchanted" ("Speak Now") in that the lines are repetitive while conveying the wistful and longing feeling of realizing you're falling in love.
"The Great War" may be one of my favorite Swift tracks ever. For an artist that has 10 albums (12 if you're counting "Taylor's Versions"), and I've loved since I was seven, that's saying a lot. It's here that Swift reconnects with the beauty and lyricism a la "Folklore" and "Evermore" that many fans were missing in "Midnights." "We can plant a memory garden/say a solemn prayer, place a poppy in my hair/there's no morning glory, it was war, it wasn't fair" is a stand out line that with the poppy's significance of peace represents her desire to abandon an unjust situation and move towards healing.
"Midnights" has some of everything, songs like "Karma" for screaming with a best friend, "Bigger Than the Whole Sky" for dealing with loss, "Snow On the Beach" for when you want to listen to Lana Del Rey but not actually listen to her (I'm not a huge Lana fan so I loved the song regardless). Swift is ushering in a new era once again; she's more mature, more established and clearly has started going to therapy. "Midnights" is for after the after-party, for vulnerability, giggles and tears.
The views expressed are those of the writer and do not necessarily reflect those of The Torch.
.