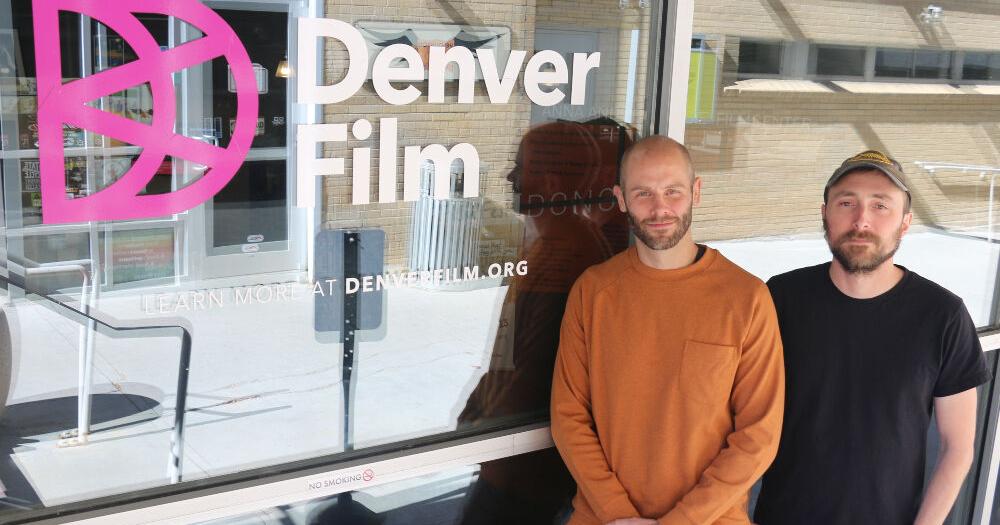 The first rule of moviegoing is, "Don't talk in the theater." But the first rule of the 45th Denver Film Festival will be: "Let's talk in the theater (just as soon as the movie is finished)."
The virtual experiment is over. Denver Film aims to put the butts back in the seats and the festive back in the festival with panels, parties and all sorts of in-person interactivity following two years of pandemic limitations. Oh, and 230 films never seen before in Denver, from coming Oscar contenders to homegrown films to features from around the world.
"Having the opportunity to see a film you wouldn't normally see, and seeing it with other human beings in the same room with you is what makes film festivals special," said Denver Film CEO Kevin Smith, who is hoping for an overall attendance of about 25,000 from Nov. 2-13. "You get the opportunity to jump into somebody else's world for 90 minutes, and then talk about it with other people."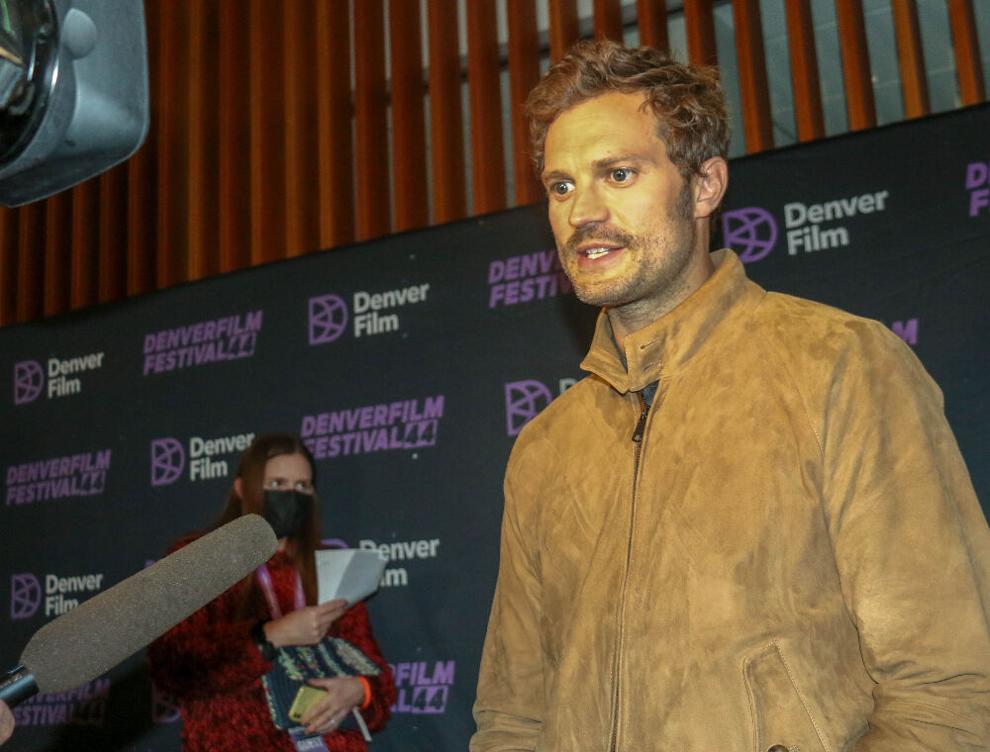 Because it's been a minute, and many Denverites might be new to one of the city's most enduring (and endearing) cultural traditions, I asked Smith and festival Artistic Director Matthew Campbell to take a step back and introduce the fest, and its place in the larger film-festival circuit, to first-timers. A primer, of sorts.
First off: The Denver Film Festival lives within an ecosystem that starts with the film world's glam gatherings: Sundance in January, Berlin in February, South by Southwest (SXSW) in March, Cannes in May, Tribeca in June and Telluride in September. (And Campbell, the lucky duck, gets to go to all of them.) Those big-league festivals are targeted not at the moviegoing public but at distributors who are there to buy the films that then show up at your local cinemas and on your streaming devices.
"The focus of regional festivals like ours is our local filmgoing community," Campbell said. And Denver occupies the sweetest of sweet spots on the festival calendar. By the end of the year, the cream has risen to the top, and it's just weeks before most of the year's Best Picture Oscar contenders are released to the general public.
That means Denver Film gets to cherry-pick the very best films that have emerged at other festivals throughout the year (just as long as they have not yet been released). In recent years, Denver festivalers have gotten sneak peeks at soon-to-be-nominated films like "Belfast," "Diana" and "Knives Out" weeks before the rest of the country. This year's list of contenders includes "She Said," "The Whale," "Empire of Light," "Armageddon Time," "Women Talking," "The Inspection" and "All the Beauty and the Bloodshed."
"Our place on the calendar," Smith said, "is extremely strategic."
It is also a very reciprocal back-scratching relationship between regional festivals and film distributors. "Festivals like ours help build the buzz for any given film before it gets its theatrical release," said Smith, which then fuels the awards nominations chatter.
The nerve center of the Denver Film Festival is the Sie Film Center, and this year's fest will be more fully centralized around its surrounding retail complex, with the Tattered Cover Book Store hosting the virtual-reality programming and one-on-one immersive experiences that previously were held at the McNichols Building in Civic Center Park. The shuttered restaurant space next to the Tattered Cover will serve as the festival's main hospitality lounge. Films will also be screened at the newish AMC cineplex at 826 Albion St., and red-carpet screenings will again take place at the opulent Ellie Caulkins Opera House downtown.
Here, some of your questions about what makes the Denver Film Festival special might be answered:
John Moore: How do you suggest a newcomer approach the festival?
Kevin Smith: This year, we have created the Mile High Pass, which gives you a perfect taste of the festival. It includes two red-carpet films, two special presentations and five general-admission tickets of your choosing, as well as access to our virtual-reality offerings, lounges and some of the parties. That should give you a nice overview. (Note: It's $450 for non-members.)
JM: For those who are festival regulars, what else is new for 2022?
Matt Campbell: We are launching a new series called "Stories from Interesting Times," curated by Chris Getzan, that will initiate discussions around four topics that are emerging from this year's lineup and touch on our everyday lives: News, food, the arts and work.
JM: What's an example?
MC: One session will address how politics and climate change are going to influence how your pizza will taste in the future.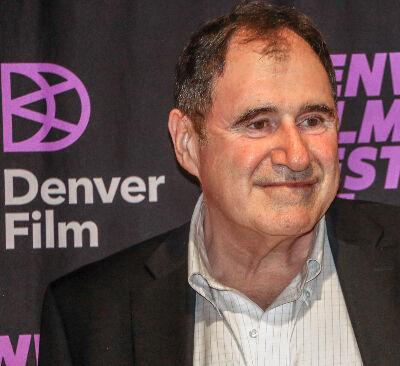 JM: Who's going to win your most prestigious annual honor, the John Cassavetes Award?
KS: We felt there was no right match for that award this year.
JM: Last year, the message from the festival was, "Virtual is here to stay," but I don't see in-home viewing as an option this year.
KS: It's not, in large part because distributors simply haven't made a lot of these films available in a virtual format. They want people to come back to the theater. Our hope is that we can bring back a virtual component next year.
JM: What are your designated areas of specialty this year?
KS: It's important for people to know that Denver Film is a year-round operation, and the festival brings a spotlight to the work that we do throughout the year, because all of the smaller festivals that we present each year have a place within the Denver Film Festival as well. That includes CinemaQ, highlighting LGBTQ+ films; and the Dragon Boat Festival, spotlighting contemporary Asian and Asian American cinema. This year we also launched our ongoing "Color of Conversation" series in partnership with the Martha's Vineyard African American Film Festival. And this year there will be programs specifically featuring UK/Ireland, Italian, LatinX and French films.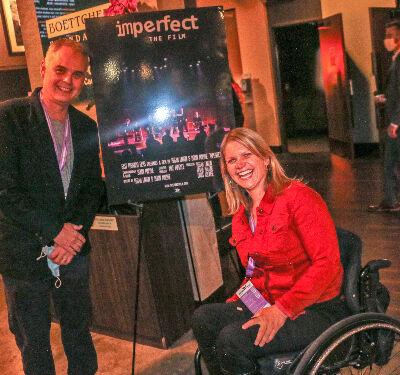 JM: Where does the local filmmaking community fit into all of this?
KS: It is critical to what we do on a daily basis. We have a fiscal-sponsorship program to help local filmmakers make their projects, and we provide screening opportunities throughout the year. And we are always looking for new opportunities to help.
MC: This year, "The Holly," a local documentary by Julian Rubinstein, is a very exciting opportunity for us to bring this important film to Denver audiences. We were very excited to transition that one up to a full red-carpet presentation at the Ellie Caulkins Opera House. But there are a lot of great local films in the program this year.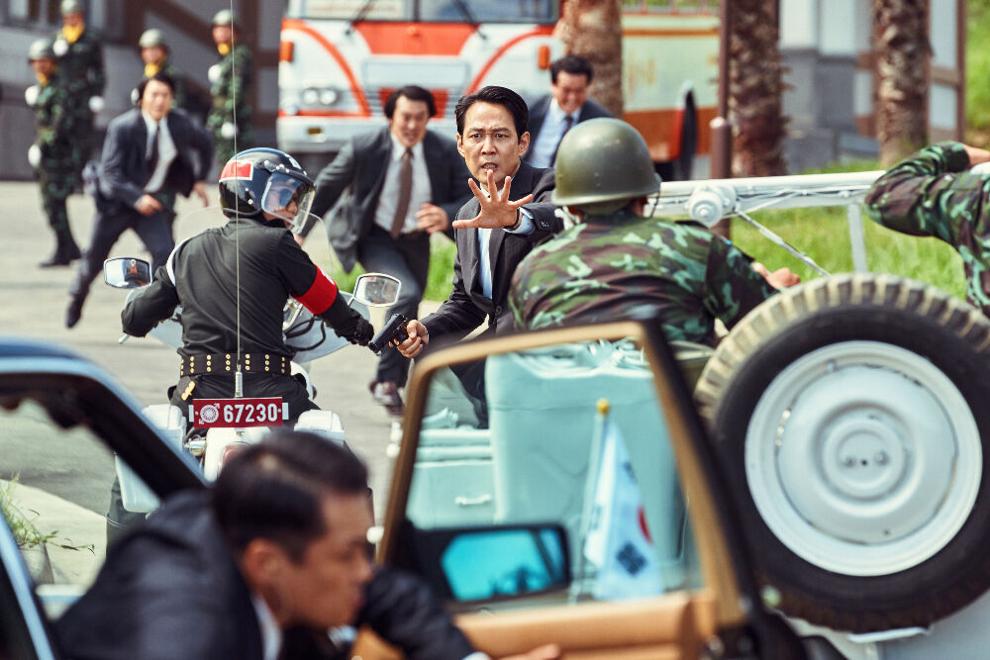 JM: What's your approach to international films?
MC: Every country submits one film for Oscar consideration. We pride ourselves on trying to schedule as many of these films as possible. This year, for example, we have "The Quiet Girl" from Ireland, "Broker" from South Korea, "Plan 75" from Japan and "Corsage" from Austria, among others.
JM: Bottom line: Why should a newcomer come to the Denver Film Festival this year?
MC: This will be your only chance to see some of the best films in the world that have been made over the past year. The Denver Film Festival is truly bringing the world to our doorstep. You will be introduced to different communities, cultures and eye-opening looks at life. And it is an entertaining experience.
LOOK WHO'S COMING TO DENVER

Gabriella Cowperthwaite will discuss her documentary "The Grab," which exposes nations that are seizing arable land and water far from their own borders at 7:15 pm Nov. 4 and 4 pm Nov. 5 at the AMC 9+CO 10.
James Benning: This year's Denver Film Festival Stan Brakhage Vision Award will be presented at 7 pm Nov. 6 at the Sie FilmCenter.
Raúl Castillo will receive the festival's Excellence in Acting Award at the 7 pm Nov. 9 screening of "The Inspection" at the Denver Botanic Gardens.
Writer and director Mario Martone, winner of this year's Maglione Italian Filmmaker Award, will appear at a newly added screening of "Nostalgia," Italy's official Oscars submission, at 3:45 pm Nov. 7 at the Sie FilmCenter. Additionally, Martone's "The King of Laughter" will be screened at 3:30 pm Nov. 4 at the Sie FilmCenter.
Film composer and DEVO frontman Mark Mothersbaugh will talk music and film composing at 7 pm Nov. 11 at the Denver Botanic Gardens.
Director Ravi Kapoor will discuss his Wes Anderson-esque heist comedy "Four Samosas" at 7:30 pm Nov. 11, 1:45 pm Nov. 12 at the AMC 9+CO 10.
Samuel D. Hunter will receive the festival's Excellence in Writing Award at the at 4 pm Nov. 12 screening of "The Whale" at Denver Botanic Gardens.
Actor, writer and director Sheila McCarthy will receive thefestival's Career Achievement Award at the 8 pm Nov. 12 screening of "Women Talking" at the Ellie Caulkins Opera House.
Note: Previously announced appearances by the Rev. Al Sharpton ("Loudmouth") and Mario Martone ("The King of Laughter") are no longer happening.
.