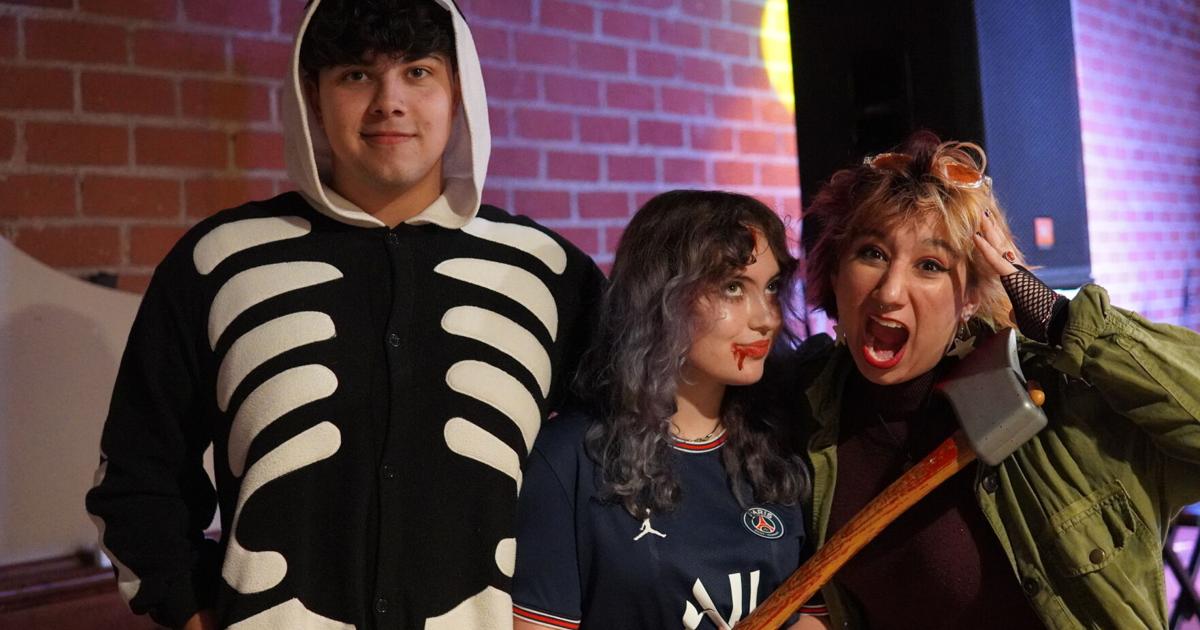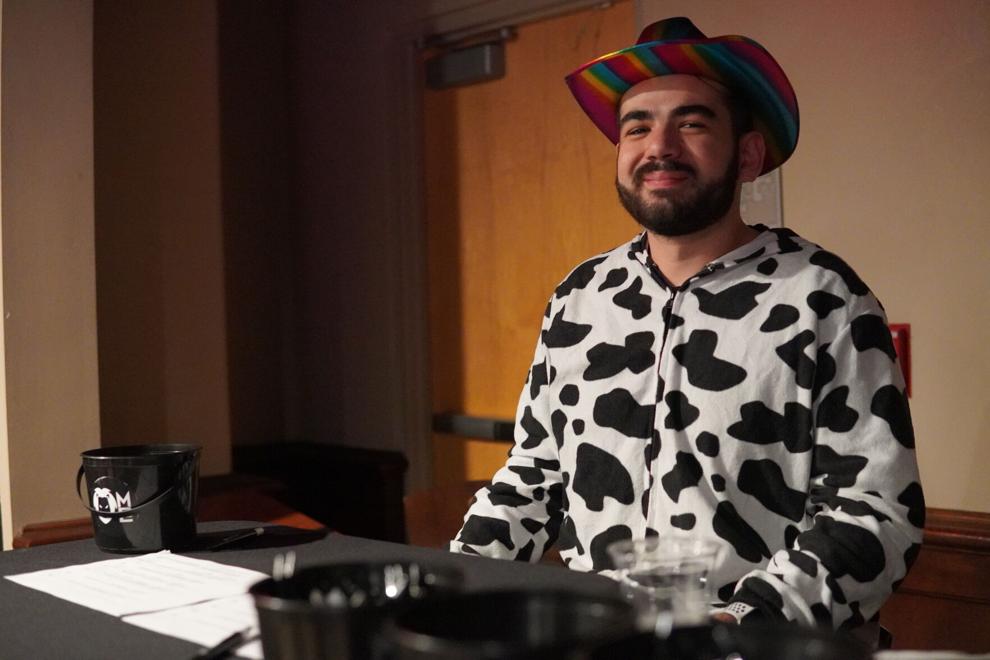 Every Monday, Mane Entertainment hosts Open Mic Night in the Living Room, one of the best free weekly entertainment options on campus. In honor of Halloween, Mane Entertainment introduced a costume contest to the usual Open Mic Night tradition.
Spotlight Manager Jorge Santana, a junior management and leadership major, hosted the event as usual, but this time dressed as a cowboy.
"[It was nice] to have [the event] be special, especially on the day. It was fun to see everyone dressed up," said Santana.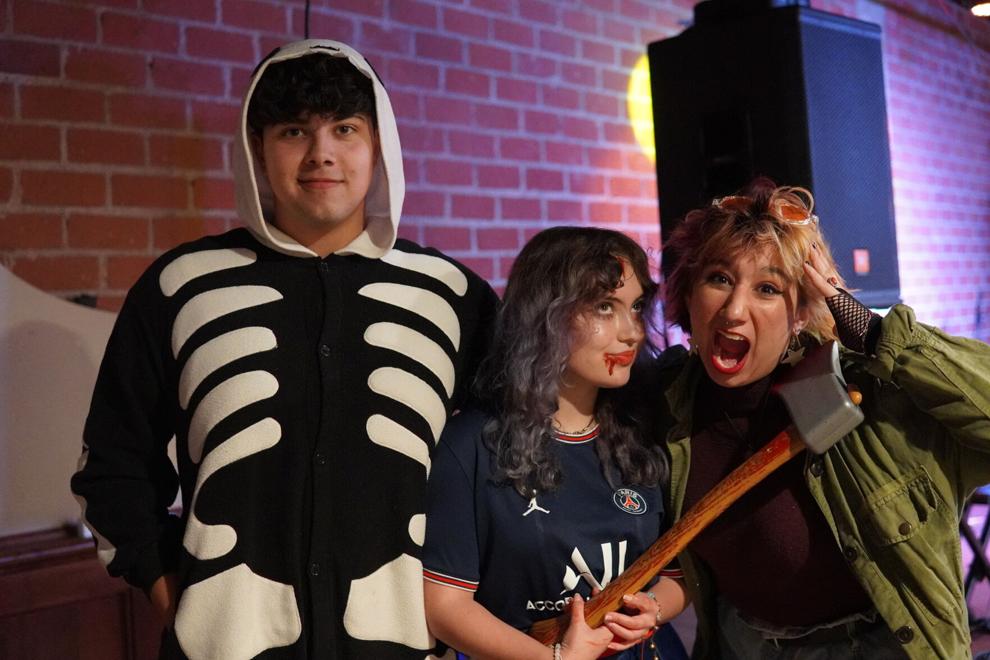 Audience members, Mane Entertainment employees and performers alike came in costume, all with unique hopes and expectations for the costume contest. Mane Entertainment employee Jazmin Galvez, sophomore English major, had a few ideas for future costumes.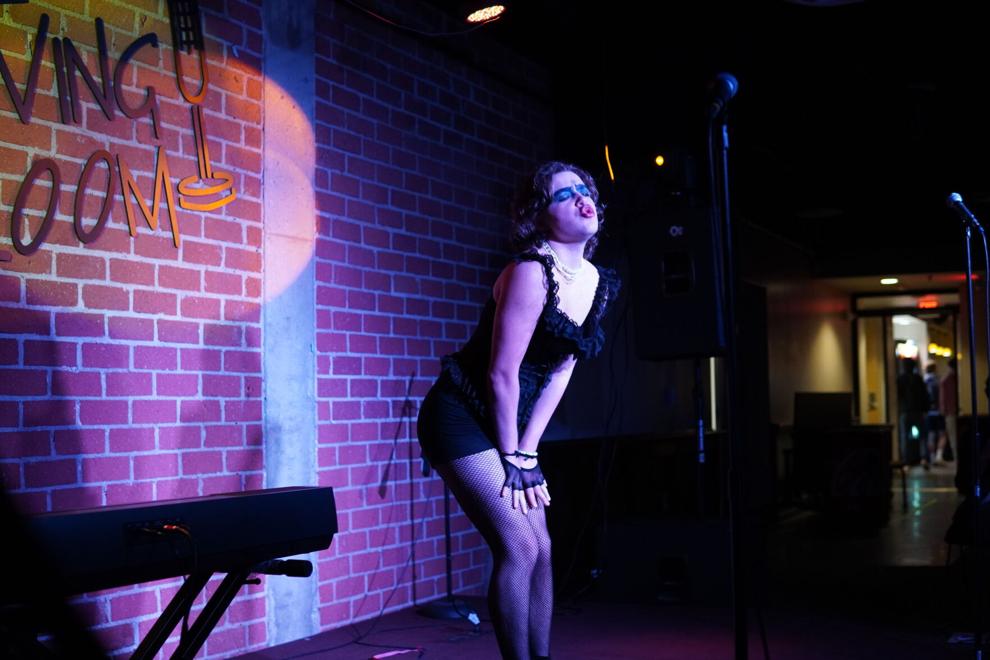 "I know a few of my friends are coming dressed as 'Phineas and Ferb' characters. I would love to see someone dressed as Pearl. Last year Halloween was a little dead on campus, but I saw a lot of people in my classes actually dressed up today. It's pretty cool to see," said Galvez.
The event began with the performance section of Open Mic Night, where singers and comedians graced the stage in full costume. For some, it was their Mane Entertainment debut. Freshman theater arts major Ethan Mullen performed a "The Rocky Horror Picture Show" lip sync dressed as the iconic Frank N. Furter.
"I'm a theater major, so I perform in costume often, but it's really exciting. I like performing in costume and 'The Rocky Horror Picture Show' is very Halloween themed, which is why I chose to do it. I realized after I watched the movie last night that I literally have Dr. Frank N. Furter's outfit just with the clothes I have already," said Mullen.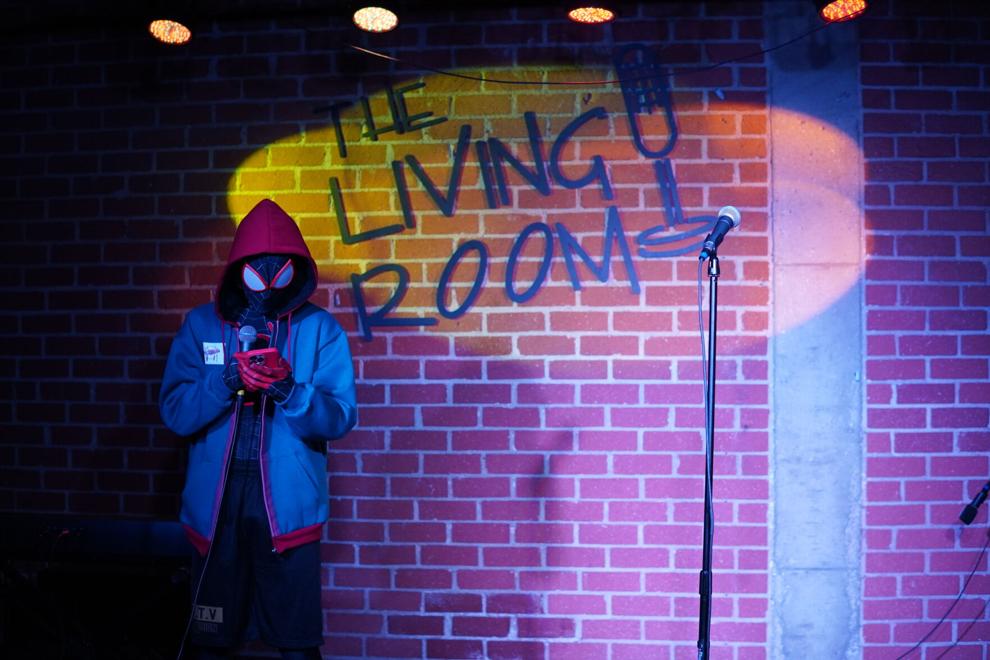 For others, encouraging costume attracts added the right amount of mystery to the event, leading to unlikely performers at Open Mic Night. Freshman film and television production major Brandon Morris said he would not perform under normal circumstances, but his costume empowered him.
"It felt like I could do whatever a spider can," said Morris.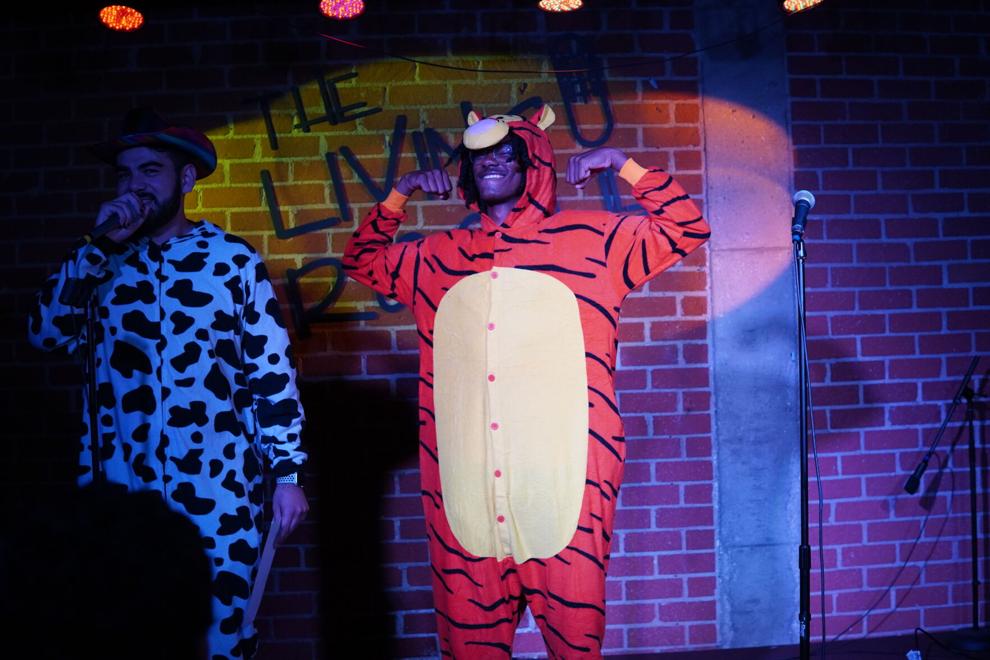 The heavily anticipated costume contest closed off the night, where the winner was picked based on audience applause and received a Mane Entertainment fanny pack. One by one, each participant crossed the stage.
"It was fun to compete and be able to be around everybody else in costume," said Exodus Broussard, freshman animation major, bravely dressed as Tigger from "Winnie the Pooh."
Morris' Spider-Man ended up taking home the fanny pack, winning this Halloween Open Mic Night.
"It felt great, felt like I've been waiting for my whole life for this moment. The crowd was really on my side," said Morris.
.