When Jay Osmond decided to create a "living memoir" of his famous family's roller-coaster life story in a new musical he wasn't just doing it for them – he was doing it for everyone.
"When you spend your life doing this and you think of all those ups and downs and the sacrifices you made, you can think what was it for?" said the legendary music star.
"Then you hear those wonderful responses from people about how (our music) changed their lives and obviously it changed our lives," said Jay. "Someone came up to me and said, 'you know that our story was not just your story, it was mine, too'."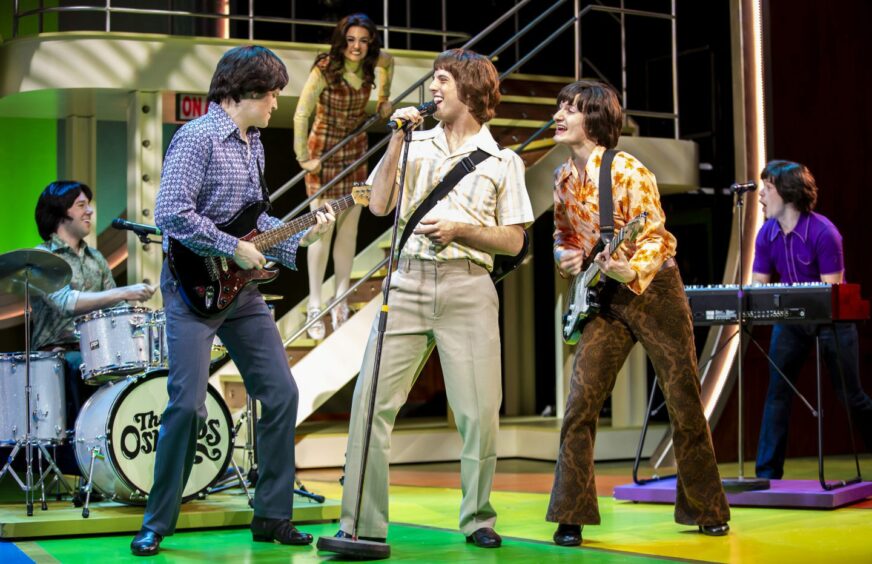 That encapsulates the intent and ambition behind Jay's passion project of creating The Osmonds musical, one that took five years to complete and arrives at His Majesty's Theater next week.
The Osmonds set out to life and inspire people
"I didn't want to just go through my life and all these amazing stories of successes and failures, triumphs and disappointments and just let it go, but do something with it. I want to help lift people and help them understand that if you can get through life and do it in a positive way, then you can overcome everything," he said.
"I knew I could help people, I could lift people and that's really what lifted me."
The end result, The Osmonds, promises a non-stop night of more than 30 hits charting their roller-coaster lives under the tag of "One Family, one hundred million records".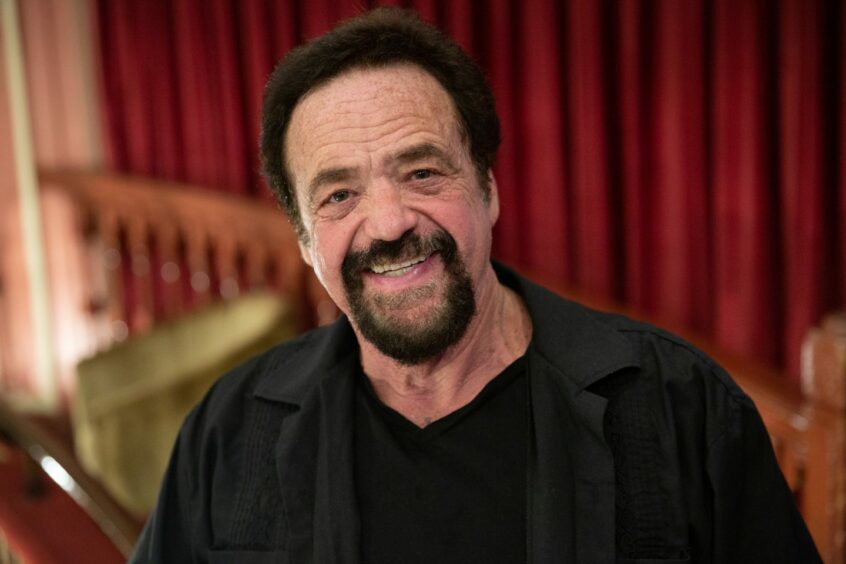 The line-up of Osmond anthems include Love Me For A Reason, Crazy Horses, Let Me In, One Bad Apple, Puppy Love and, of course, Lone Haired Lover From Liverpool.
Jay said: "It's been a real journey for me, a heart-wrenching journey, to take all those songs and all the different personalities and experiences and put it into a two-hour show. It was so difficult but we got it done and it's wonderful."
The show charts with the Osmonds' early brush with fame as kids under the wing of Walt Disney, before their years with Andy Williams, before becoming a world-beating, chart-topping phenomenon in the 70s.
Musical at His Majesty's shows loving family behind Osmonds' success
Osmondmania was a social phenomenon, with posters of the band adorning every teenage girl's bedroom wall and screaming, hysterical fans mobbing their every public appearance.
Behind it all was a real, loving, family enjoying the successes, but also supporting each other through the lows, said Jay, who was the drummer with the Osmonds.
"We started as kids but we had to discipline our lives, constantly surrounded with our music, dancing and playing instruments. But you wanted to go out and be a normal kid and be part of school, but you had to sacrifice," said Jay.
And it wasn't as smooth a road to fame as some might think.
"We were told we couldn't be in a rock band, we were too clean. Well, we broke that barrier. But still people told us you can't do this you can't do that, but my father didn't know what the meaning of no was. He said 'yes you can'.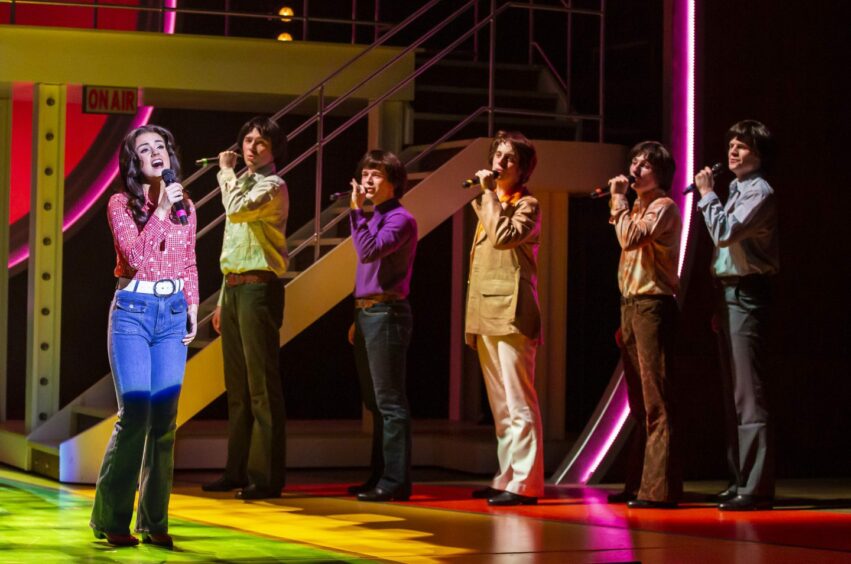 "So we set our sights high, we achieved our goals… we worked as a family to lift people, make people enjoy life and our music. We wanted to be there, as a family, to make a difference in the world."
Jay Osmond talks of 'his life being portrayed in front of him'
Despite working for five years to pull his musical together and get it out on the road, Jay is still touched when he watches his creation.
"I still get emotional every time I see it. It's my life being portrayed in front of me".
There is the small matter of watching other people play his family – parents George and Olive Osmond and their nine children, Virl, Tom, Alan, Wayne, Merrill, Jay, Donny, Marie and Jimmy. That includes actor Alex Lodge portraying Jay himself.
"He does a great job – all of them do a great job and I'm so pleased how they have captured the spirit of my family in this show," said Jay.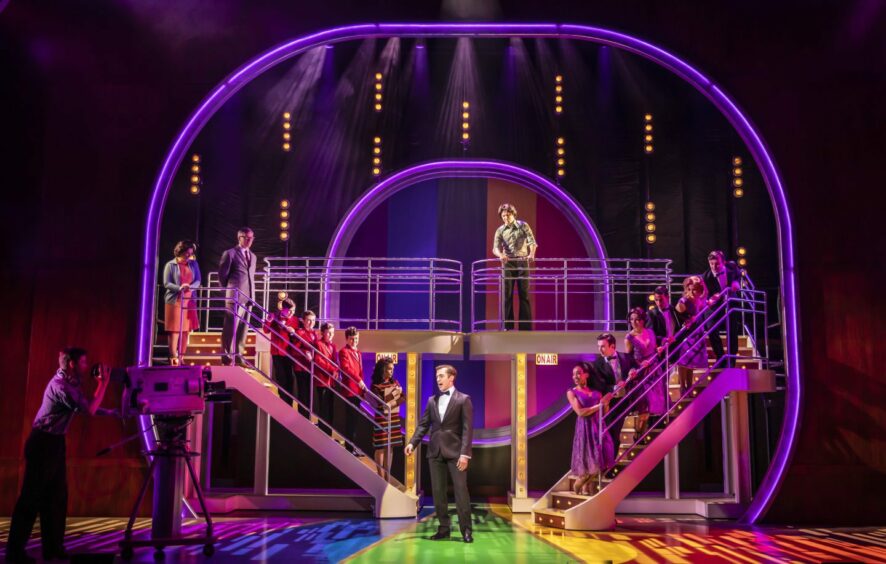 "Alex was the first one who tried out in the workshop three years ago, I saw him once and said you don't have to cast for me anymore. He is me, that's exactly how I respond and sing… the moment I said 'hi' to him, it was like talking to myself in a mirror."
Jay hopes The Osmonds will help a new generation discover their music as well as let veteran fans relive fond memories.
"We get people who say 'you've taken me back to when I was 15 years old' but we get a lot of people coming to the show who say 'gosh, I love your music, I love your songs and stories, you made me cry, you made me laugh. It's like we are a new group to them and that's wonderful."

When The Osmonds became the 'best tribute band in the world'
Meeting newer fans can also have its funnier moments, said Jay, recalling a time he and his brother Meryl were signing autographs after playing a gig.
"This person came up to us, she was in her 30s, and said: 'You guys are amazing, I've never seen anything like this…. you are the best tribute band I have ever seen in my life'.
Jay is delighted The Osmonds will be arriving at His Majesty's – which hosted Jimmy Osmond in the theatre's panto in 2017 when he played the wicked Abanazar in Aladdin.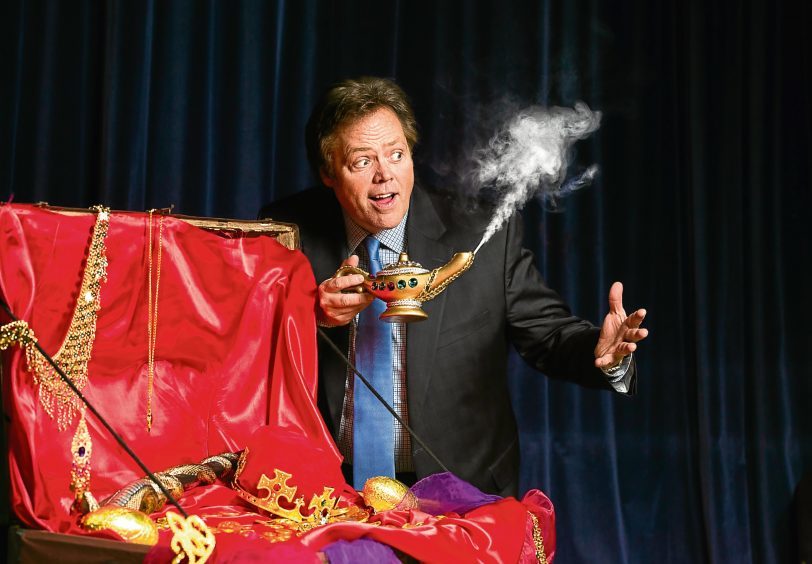 Jay said: "What a beautiful spot in the world you live in and the people are beautiful, too. There is something about Scotland and so I'm looking forward to bringing my new musical to you.
How to get tickets for The Osmonds at His Majesty's Theater
"I hope those who have been Osmond fans can go back and relive those happy moments and those who have not been Osmond fans will get a new appreciation for my wonderful family who have sacrificed their lives in this business to bring a message of hope and peace to the world."
For tickets and information on The Osmonds at His Majesty's, running from Tuesday November 1 to Saturday November 6 go to aberdeenperformingarts.com
---
You might also like…
Already a subscriber? sign-in
[Jay Osmond on his 'living memoir' musical about his family at HMT]
[[text]]