The street food industry is booming.
You may not have taken the time to notice before, but there is bound to be a food truck of some sort situated near you. You may even spot one (or multiple) during your work commute or the school run.
Roots at The Beach, Aye Aye Amigo, The Hungry Beast, and The Highlander Cafe Bus are some examples of businesses in Aberdeen alone that are to play in the street food revolution.
The P&J Food and Drink team has shined a light on many other vendors based in Aberdeenshire, Moray, and the Highlands over the years, too.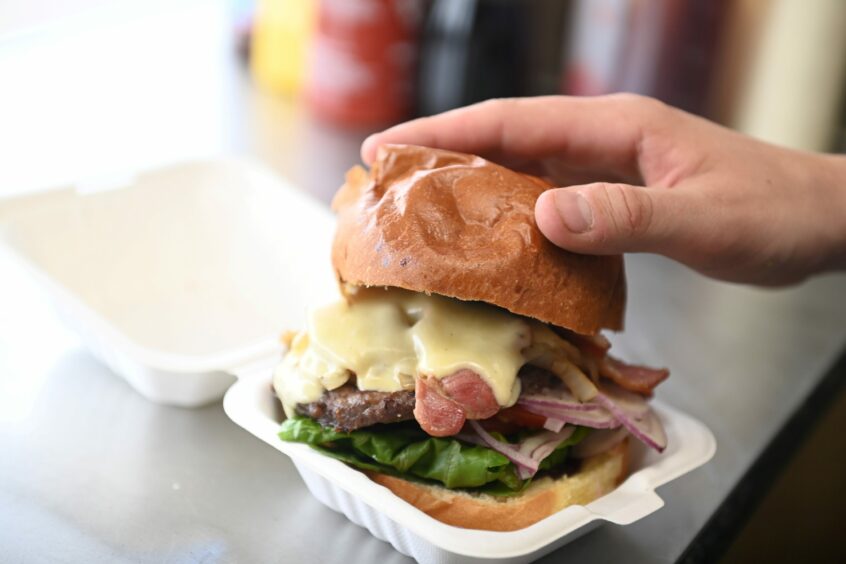 Drinks industry expert and founder of Aberdeen cocktail catering company 10 Dollar Shake, Adrian Gomes, recently said something very interesting to me.
This was: "There's been an exodus of chef talent from the industry and any other chefs with an iota of entrepreneurial spirit have started their own food truck or pop-up.
"This has led to a talent drain of experienced chef managers, who would be normally responsible for developing the next crop of the kitchen staff."
It got me thinking.
Is street food to blame for the shortages of chefs in hospitality? Why are chefs hanging up their aprons to open their own food vendors?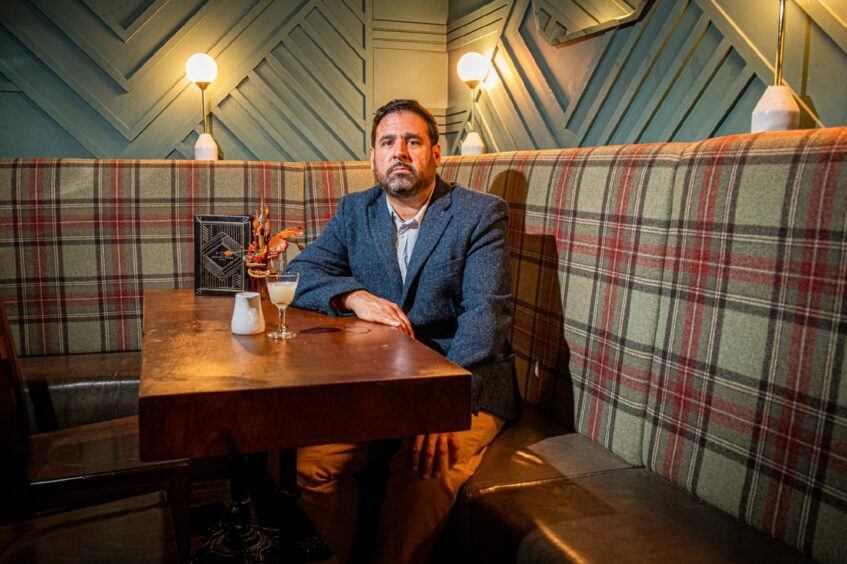 Food truck over a restaurant kitchen
Acclaimed Moray chef, Mike McGarrie, has been cheffing for 36 years and has worked in a line-up of impressive establishments.
Mansion House Hotel in Elgin, Inverness' Kingsmill Hotel, Thainstone House Hotel, and The Millenium Copthorne Hotel are among them.
The 52-year-old has also worked in Paris and Italy during his career, spent a decade working offshore, and starred in Masterchef: The Professionals in 2011.
He went on to start his own business at Elgin Golf Club before launching The Big Orange in 2017, which was Mike's first stint at producing street food.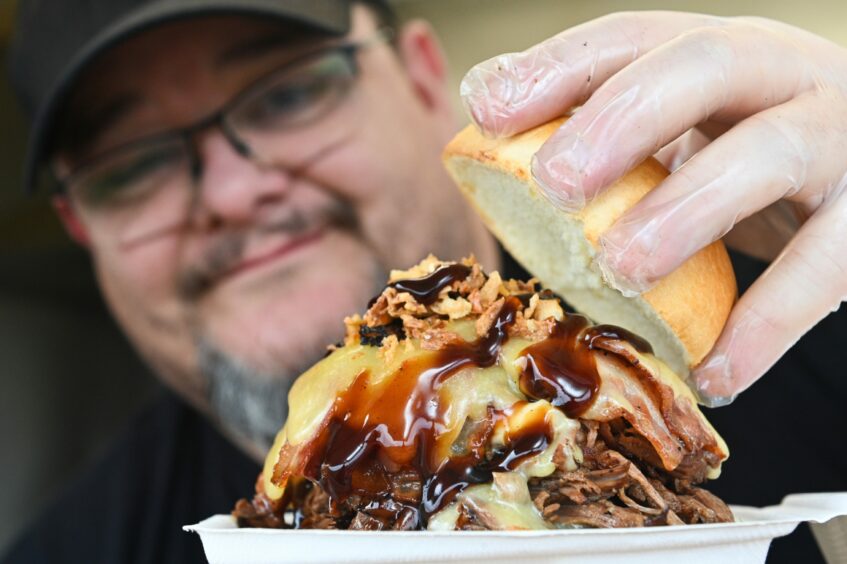 "I love doing crazy street food," he said. "The food truck gave me the freedom to try different styles of cooking – far from fancy fine dining – and competition work.
"It also meant I could come back onshore from being offshore for so many years.
"I love meeting so many different people and showing them that you can have some amazing food from street food trucks or trailers. And what we do is value for money.
"You just have to look at how much street food has grown in the UK in the last five years. It's crazy and fun as well as hard work, but that's what we do."
The Big Orange can be spotted at more than 20 sites in and around Moray, including Elgin, Buckie, Forres, and Keith.
Enough is enough
Mike, speaking of his time as a chef operating in kitchens, went on to say: "The worst was all the pure salaries that the guys were on for the work that we did.
"Some things never change.
"I think a lot of chefs are fed up with the kitchen life and fancy the freedom that comes with being your own boss, making your own cash, and also being paid for what you really are worth."
Jamie McLeod, who operates Westhill gastro food truck The Feed Baron, shared similar comments.
He launched The Feed Baron, serving everything from chicken and beef burgers to loaded fries, in the summer of 2020 – and hasn't looked back.
"My main reason for starting myself was because I was sick of the industry to be totally honest," Jamie said.
"I had already left the industry and worked a few jobs before Covid hit, and ended up out of work.
"I always knew I could fall back onto cheffing but the pandemic totally killed the industry and I just decided to take a loan out and buy the van so I could pay my bills."
'Long unsociable hours and toxic kitchens'
Jamie listed the cons of working in a restaurant kitchen, in his experience.
"My reasons for leaving would have been poor wages, awful working conditions, long unsociable hours, and toxic kitchens," he added.
"Oh, and other little things like you would rarely even get a thank you for working on special occasions – ie Mother's or Father's days, Valentine's Day, Christmas Day, etc.
"I always felt like you were taken for granted, as there would always be 'other chefs'.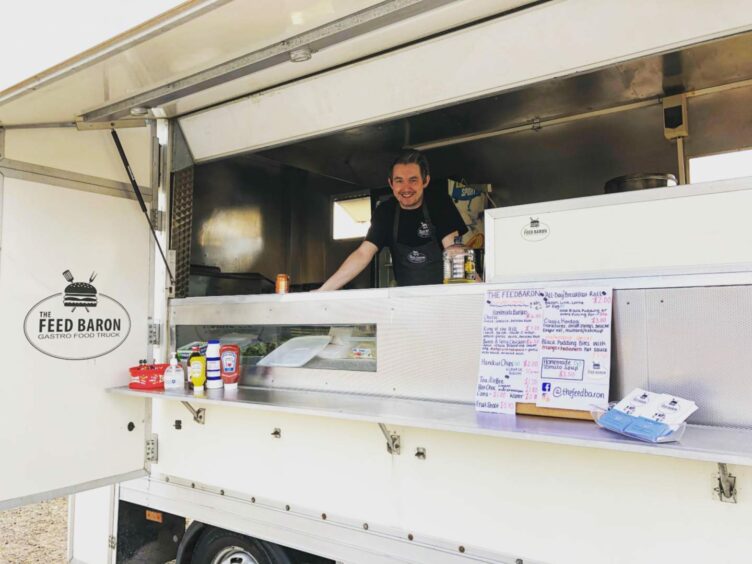 "There's so much expectation but because it's an industry that's seen as a job anyone can do, we don't really get looked after unless you've got really good bosses, which in my experience are few and far between."
Grant MacNicol, who resides in Dornoch, runs fish and chip truck The Angry Seagull and works as head chef at Dornoch Castle Hotel.
His career has taken him everywhere from The Royal Marine in Bror, The Fife Arms in Turriff, and Simpsons Hotel in Aberdeen to Fonab Castle Hotel, and Rufflets Country House Hotel in St Andrews.
Grant admits to struggling most with the lack of family time. However, love kitchen life.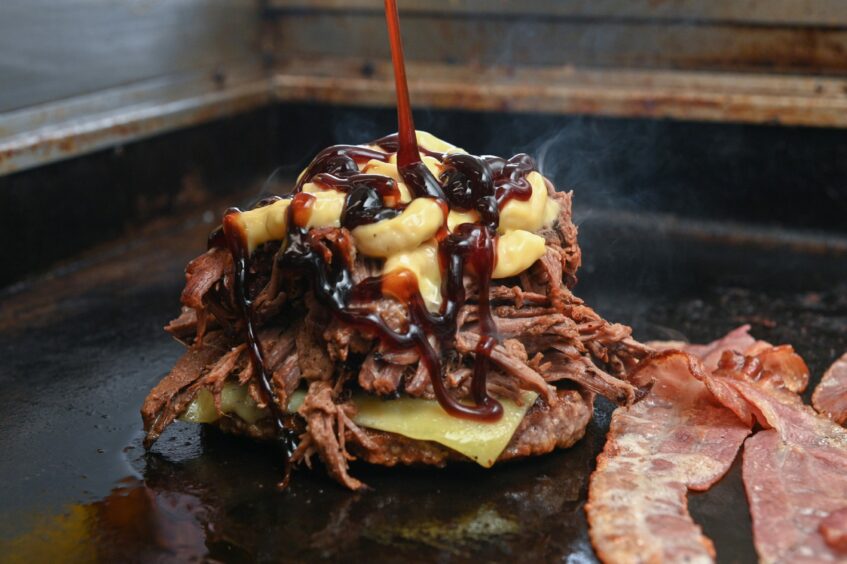 The 38-year-old said: "I'll be honest, it's really hard work but there is something about it that I and all the other chefs just thrive off. There is camaraderie like no other.
"I love the creativity and giving the customer something they can't get at home.
"You spend more time with these culinary heroes than you do your families, sometimes up to 18 hours a day. But missing out on family time is never easy."
The Angry Seagull launched in June this year and serves fresh fish and chips, fish tacos with rainbow slaw, langoustine scampi, seafood specials, loaded chips, vegetarian and vegan-friendly dishes, and more.
Cheffing is still a 'fantastic' job
Mike, Jamie, and Grant spoke highly of their street food businesses and the perks that come alongside running them.
Jamie, however, said: "It's a great life in a truck but it's bloody hard work being your own boss. Let's be honest it's cheffing but with a twist.
"You're outside meeting people and seeing them face-to-face in your truck. It's a great feeling."
Grant added: "They're [food trucks and restaurant kitchens] both very different and therefore you can't compare.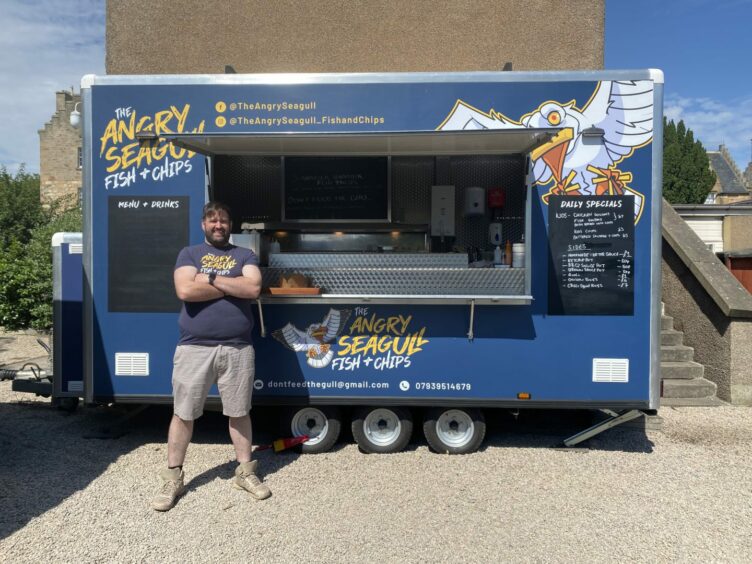 "For me, personally, I love doing service in the food truck and also in my restaurant. I use the same team of chefs for both which allows us to get more creative and have more fun in the kitchens.
"It's been an extremely tough time for the hospitality industry but we have always bounced back, and reinvented ourselves, hence the street food movement.
"I for one would like to encourage youngsters to pave their own path in hospitality as it's [cheffing] still a fantastic job."
Already a subscriber? sign-in
[Is street food truck revolution to blame for chef shortages?]
[[text]]
https://bigger.ga/is-street-food-truck-revolution-to-blame-for-chef-shortages/