Springhill Farm started with a muesli slice so delicious its recipe made it onto the pages of Vogue magazine. Today, its growth has demanded a third line with further expansion plans in the pipeline. Pippa Haupt spoke to CEO Fiona Whatley.
In 1984, founder of Springhill Farm, Jo Barber, mum of CEO Fiona Whatley, started making slices for the school tours that would come and visit the family's farm. As with many food and beverage companies, word got around the local community about her delicious baking and what started as a hobby soon turned into a business.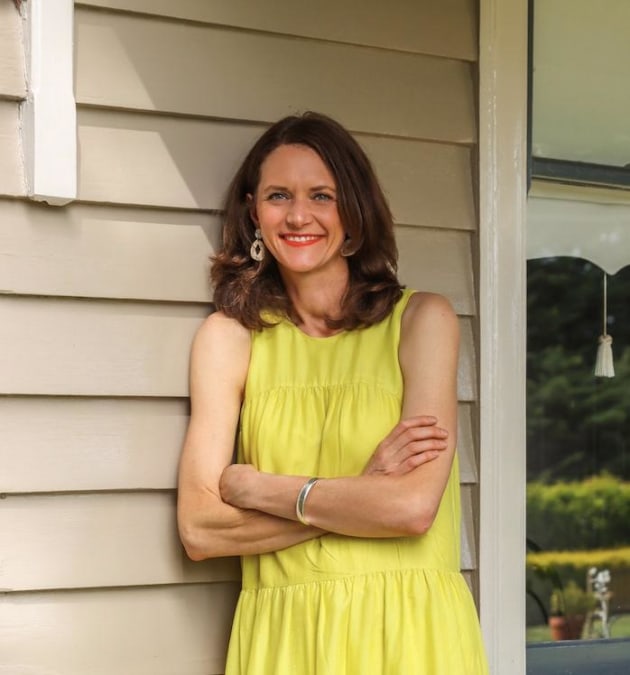 In 2010, Whatley took the helm and has led Springhill Farm to new heights, creating the need for a major facility upgrade. Covid has also played apart, with sizeable growth for the company since the pandemic hit.
In FY22, Springhill Farm recorded a 40 per cent increase in revenue.
This growth has driven the decision to install a third line at its Ballarat factory and the construction of a new warehouse.
From the family farm's kitchen to a business employing more than 70 people in a regional centre, Springhill Farm is on an exciting trajectory.
Food and Drink Business speaks to CEO Fiona Whatley.
Q Tell us about the new plant design?
We've had a busy 2022, with more still to come. We recently completed construction of a new warehouse, complete with temperature controlled and ambient storage, staff amenities and a training room.
The new warehouse is at the same location as our existing factory and its build has allowed us to convert part of the old warehouse into a third production space. We are using the area to produce our new range, Boodles; a chocolate snack that has 50per cent less sugar, which we just launched into Woolworths nationally.
We have two more stages of our masterplan redevelopment to go.
The next step is converting the space we previously used as a warehouse into production space, duplicating our current capabilities. Then we will finally be able to create larger staff amenities and offices.
In its entirety, the project will take around two years and quadruple our capacity.
Q What capabilities will the new facility give you?
Our business has always been set up to be modular and agile, it's where we have found our niche. We are flexible enough to make bespoke products but can still upscale to meet national contracts.
As we grow, we are ultimately having to streamline our manufacturing capabilities.
When the redevelopment is completed we will have three key capabilities – chocolate forming, bar making, and portioned products – within the factory.
Also, while we are streamlining our production processes, we are trying to retain flexibility wherever we can in our packing lines.
We currently have the capacity to portion products into multiple shapes and sizes; pack using vertical and horizontal flow wrappers; cartoning machines; vacuum packing; and create bespoke hamper boxes, such as our mixed slice packs, which are stocked in the catering section of Officeworks nationally.
Simultaneously, we are working our way through each existing line to remove bottle necks (and frustrations) to improve our output and meet growing demand.
Q What was the design and fitout process like?
Fortunately we've had some great local companies helping us through the process.
Process and facility design specialists RMR Process helped with the initial concept development and early design stages before handing over to Paul Brady Building Group to finalize plans and manage the building phase.
We have tried to use local equipment suppliers where possible. Enmin built our product transfer equipment in Melbourne while A&D Australasia and Perfect Automation supplied our packing and inspection equipment.
We are starting to automate slowly were possible, however, for flexibility sometimes it's best to have a person do the job.
We love employing people in Ballarat and the partnership we have with 80 local families is something we are proud of.
Q Did your gluten free product range impact plans?
Being BRC certified, the biggest challenge of growth has been keeping our quality system up to date.
We have great quality and production teams who are very aware of the need to prevent cross contamination and ensure food safety and quality is the primary focus for our manufacturing business.
To ensure the lines remain allergen free, we plan process flow to limit the opportunities for accidental cross contamination. We do a lot of allergen cleaning and testing.
Springhill Farm launched its first gluten free range in 2005, and we had a gluten free product in a major supermarket years ago, when it was quite revolutionary and the category was under-developed.
Our gluten free and plant-based slices account for more than 60 per cent of our slice sales. With the launch of Boodles we are expecting that, as a percentage of the business, will grow considerably.
Taste comes first for us in everything that we make, however we always strive to also meet people's dietary needs. We don't position our products as dietary and non-dietary; they are all mouth-watering treats that might happen to tick a box for a catering company or customer.
QWhat was essential in the fitout?
Allergen control, cleanliness, and quality were the primary focus. Improving drainage for cleaning, as well as straightening production lines to prevent cross contamination and warehouse space to allow temperature control and allergen segregation.
After that, the design needed to ensure that we maximized our opportunities for growth on our site.
We have lifted ceilings to five meters in production spaces, allocated larger areas for staging ingredients and planned the layout to accommodate up to six production lines.
This article first appeared in the October edition of Food & Drink Business magazine.
https://bigger.ga/from-muesli-slice-to-sweet-snack-powerhouse/