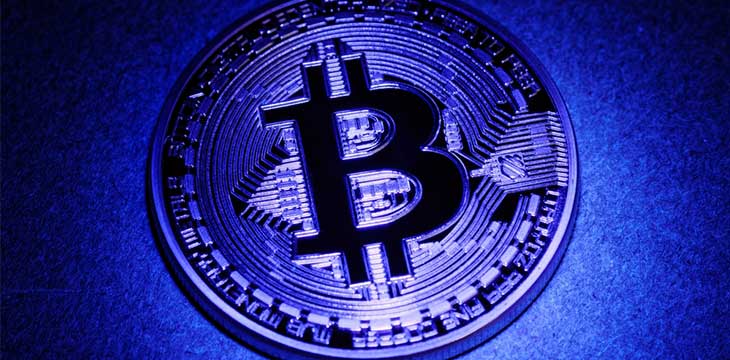 The news about scams and ripoffs in the digital currency industry just keeps on coming.
In September, digital currency trading firm PGI Global UK was dissolved by the country's High Court after allegedly scamming investors out of $709,000. The scam promised investors returns of up to 200%, but when the gains never materialized, they were prevented from withdrawing their funds from the platform.
On October 27, an Official Receiver was appointed to liquidate the company in an update to the case. The firm's parent company, Praetorian Group International Trading Ltd, was previously shut down by the United States Department of Justice and US Treasury.
Scams, scams, and yet more scams
There are so many scams and ripoffs in the digital currency industry that CoinGeek had to start a series called the Crypto Crime Cartel to keep track of them.
What many newcomers don't know is that some of the biggest players in the industry and some of the largest firms have been involved in all manner of shady dealings, from money laundering to insider trading and worse. Many of the industry's leaders have been outspoken advocates of anarchy and unchecked criminality, yet millions of newcomers entrust them with vast amounts of money every year. The Crypto Crime Cartel series aims to shine a light on this.
In fact, while it is not yet widely known, BTC itself is a sort of scam, passing itself off as Bitcoin while being anything but. Yes, it's that insane: the largest digital currency by market cap, which Wall Street tycoons such as Michael Saylor have bought into wholesale, is a giant Ponzi scheme destined to collapse someday and create a tidal wave of financial loss and suffering.
Thankfully, as a growing list of firms like PGI Global UK are checked and shut down by regulators, more people are waking up and realizing that all isn't as it seems in 'crypto.' There's still time to get out, and as current market prices reflect, many people are heading for the exits while there's still some liquidity.
A heartbreaking catalog of carnage and chaos
Looking back over the past several years in the digital currency industry reveals heartbreak on a barely imaginable scale. Financial predators of all kinds have fleeced innocent speculators hoping to catch a break. Here are just a few examples.
Earlier in 2022, algorithmic stablecoin UST collapsed, causing investors to lose billions overnight. Terra founder Do Kwon allegedly moved millions worth of digital currency shortly before the crash and is currently refusing to cooperate with law enforcement.
Crypto hedge fund Three Arrows Capital unraveled shortly after the UST collapse after borrowing billions of dollars in bad faith to run what is close to, if not a direct, Ponzi scheme. Once again, the founders refuse to cooperate with law enforcement, forcing lawyers for liquidators to subpoena them on Twitter (NASDAQ: TWTR).
Several digital currency lending platforms went under, taking billions in user deposits with them. Firms like Voyager Digital froze user accounts overnight. The biggest by far was Celsius Network. Chief Executive Officer Alex Mashinsky took the time to cash out millions of dollars in CEL tokens amidst the chaos, leaving users holding the bag with no relief in sight.
This is just a snapshot of the most recent dishonest behavior by those involved in the digital currency space. While it can't be said yet that any of the above scenarios were outright scams of the type PGI Global UK allegedly was, this will be determined in due course. These examples nevertheless show the corruption and callous disregard for users at the heart of the industry.
The net is closing in, and the law is cracking down
The shutdown of PGI Global UK is just the latest in a long string of crackdowns by regulators and law enforcement worldwide. Many digital currency scams have been shut down before, and top firms like FTX, Binance, and stablecoin issuer Tether are currently under investigation by regulators ranging from the Texas Securities Exchange Commission to the US Department of Justice.
At CoinGeek, we've been practicing for years that all of this would happen. While those making money from the shell game have done everything possible to discredit us and silence us, the truth is becoming undeniable. Regulators are enforcing existing laws and passing new ones, the Wild West era is coming to a close, and there's a long line of CEOs and executives likely heading to jail.
Follow CoinGeek's Crypto Crime Cartel series, which delves into the stream of groups—a from BitMEX to Binance, bitcoin.com, Blockstream, ShapeShift, Coinbase, Ripple,
Ethereum, FTX and Tether—who have co-opted the digital asset revolution and turned the industry into a minefield for naïve (and even experienced) players in the market.
New to Bitcoin? Check out CoinGeek's Bitcoin for Beginners section, the ultimate resource guide to learn more about Bitcoin—as originally envisioned by Satoshi Nakamoto—and blockchain.