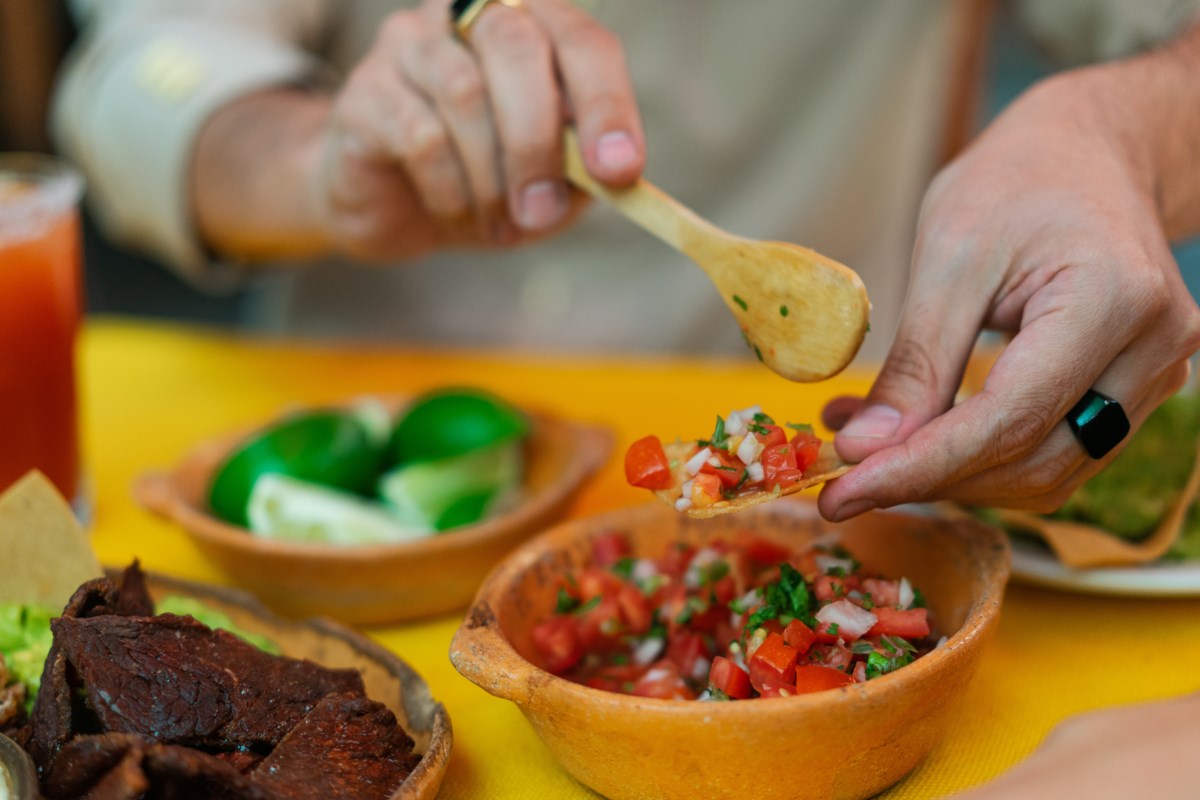 This November, it is time to recognize the impact of diabetes on Canadians.
Diabetes, which is a condition that affects the body's production and use of insulin, is prevalent in Canada, with more than 11 million Canadians living with diabetes or prediabetes.
While there are a variety of ways to manage the condition — from diabetes medication to continuous glucose monitors — healthy eating is one important step toward the management of all types of diabetes. In recognition of Diabetes Awareness Month this November, I would like to share some healthy eating tips with the Orillia community to help empower those living with diabetes to take back control of their health.
No need to forgo your night out — Whether it's trying new restaurants or dining at your favorite spot, eating out is fun for everyone. When planning a night out, think ahead by making reservations or looking at the menu beforehand. Remember to include a variety of healthy foods daily. Making a reservation can help with spacing out meals. Diabetes Canada recommends eating meals four to six hours apart. And looking at the menu beforehand can ensure they not only have foods you like, but choices that can help you better manage your blood glucose.
There is such a thing as "good" fats — Unsaturated fats are often found in foods such as avocados, nuts, seeds and salmon, and can help lower your blood pressure and can even fight inflammation.
Choose low glycemic index foods — According to Diabetes Canada, it is recommended people living with diabetes incorporate more low glycemic index foods. These foods can help to control blood glucose and make you feel full longer. Some examples of low glycemic index foods include whole grains, oats, vegetables, sweet potatoes and berries. If you'd like to learn more about low and high glycemic index foods, check out Diabetes Canada and its guide.
Whether you have been recently diagnosed with diabetes or have been living with the condition your whole life, it can be challenging to find the right balance when it comes to nutrition. As your local Orillia registered dietitian at Zehrs, I provide a range of services, such as virtual or in-store one-on-one consultations, store tours, and recipe ideas. To learn more, book a free 15-minute phone consultation with me at dietitianservices.ca.
Ingredients
2 ripe avocados, halved and pits removed
1/2 cup PC Pico de Gallo Mild Salsa
3 tbsp chopped cilantro
1 tsp fresh lime juice
1/4 tsp salt
1 PC Flavor Burst Kent Mango
1 jalapeño pepper, seeded and finely diced
2 tbsp chopped cilantro
pinch-salt
Instructions
Make pico de gallo guacamole: Make parallel cuts with paring knife through avocado flesh down to skin; repeat at right angle to first cuts to cross-hatch flesh into small cubes. Spoon avocado out of skins into bowl; mash slightly using fork. Add salsa, cilantro, lime juice and salt; gently stir until combined.
Make mango salsa: Stir together mango, salsa, jalapeño, cilantro and salt in bowl.
Serve guacamole and salsa with tortilla chips.
Lisa Ciotoli is a registered dietitian at Zehrs Orillia.
https://bigger.ga/column-tips-for-managing-diabetes-with-healthy-eating-2/