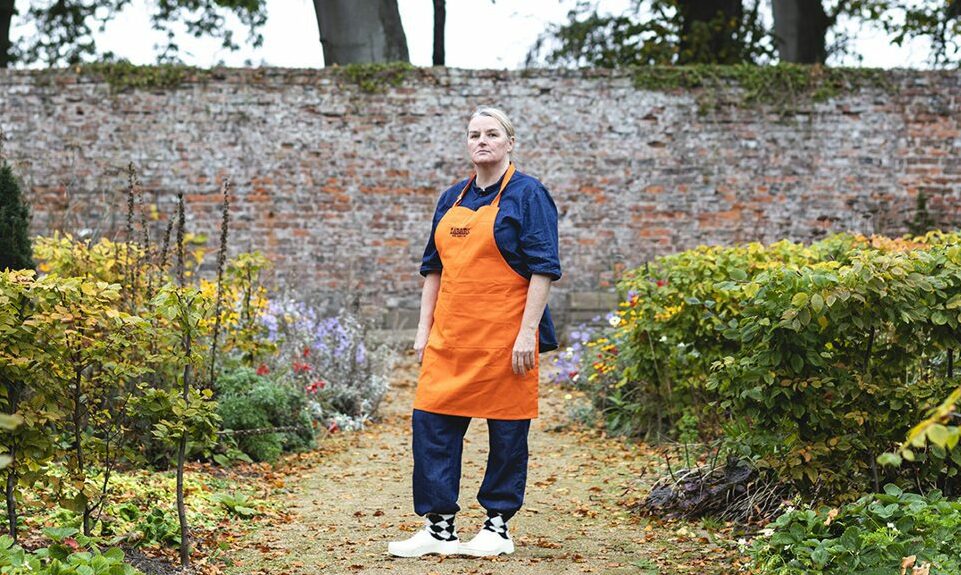 Elaine Chalmers spent the 1990s living the London life.
Working in some of East London's most cutting-edge restaurants, the chef cooked for the stars of the Britpop and Young British Artist movements – everyone from the Pet Shop Boys and Bjork to Janet Street Porter.
So when the 56-year-old was given the chance to swap the capital for Arbroath, just up the road from her native Dundee, she didn't immediately act on the idea.
The job was head chef at the restaurant in Arbroath's Hospitalfield House, a 19th century stately home that last year was turned into a huge community arts space.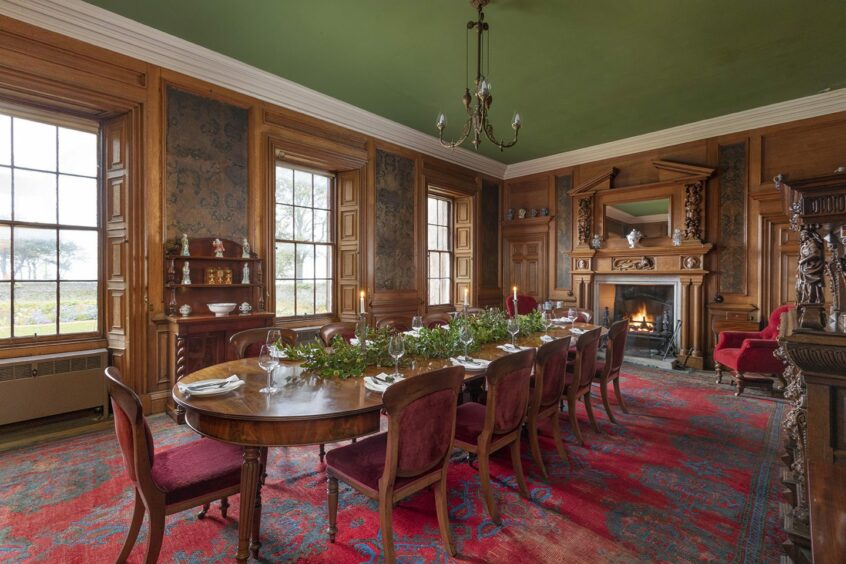 Elaine had all the right credentials for the Hospitalfield Cafe – a hugely talented chef who as well as years of experience in world-class kitchens had her own restaurant in London's Dalston for seven years.
Plus, she had ample community-spirit chops. Last year, she won an award for running soup kitchens in some of London's most deprived estates in Hackney.
In short, the job was a no-brainer. The was just one problem.
"I totally missed the application deadline," Elaine says with a laugh.
"The job just jumped out at me," continues Elaine, who over the COVID lockdown had been thinking of getting out of London. "I thought, this sounds really interesting. This could be really good for me."
A reprieve for Elaine from Hospitalfield Cafe
Undeterred by the missed deadline, Elaine got in touch with the people behind Hospitalfield House, who were more than happy to forgive her lateness for the chance to bring onboard someone of her calibre.
She was offered the job almost on the spot. Two weeks later, when she arrived in Arbroath, it was love at first sight.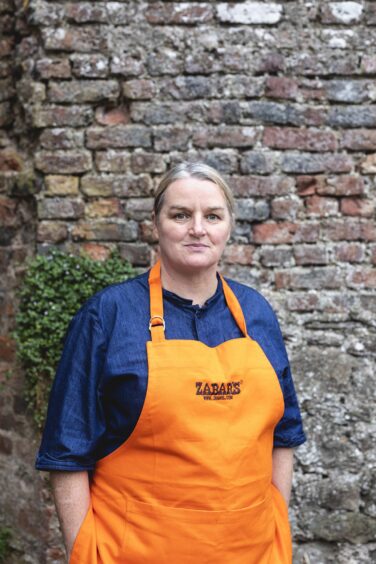 "There was just something magical about it," Elaine says. "Something very special."
Now five weeks in the job, Elaine is rushing around getting everything set up. On the day she speaks to the P&J, she has a new hire to bed in, and the usual kitchen mayhem to deal with.
But she remains eager to get stuck into a post she clearly cares passionately for. As Elaine sees it, Hospitalfield House, with its beautiful walled gardens and spectacular art exhibits, can play a crucial role in the community life of Arbroath and surrounding areas.
"What we want to do is make this a destination point for food," she explains. "I just think [the region] really needs it. There's not much around and it needs an injection."
Tuck in to Elaine's Christmas menu at Hospitalfield Cafe
The chef has brought lots of ideas, supported by years of working with leading lights in both art and hospitality.
She wants to start a supper club once a month, for example. Meanwhile, her overflowing contacts book will allow her to bring in a load of exciting guest chefs.
"It just has a lot of potential," she says of the restaurant.
One of her first tasks has been to set up Hospitalfield Cafe's Christmas lunch and dinner menu, which runs from this week to December 21.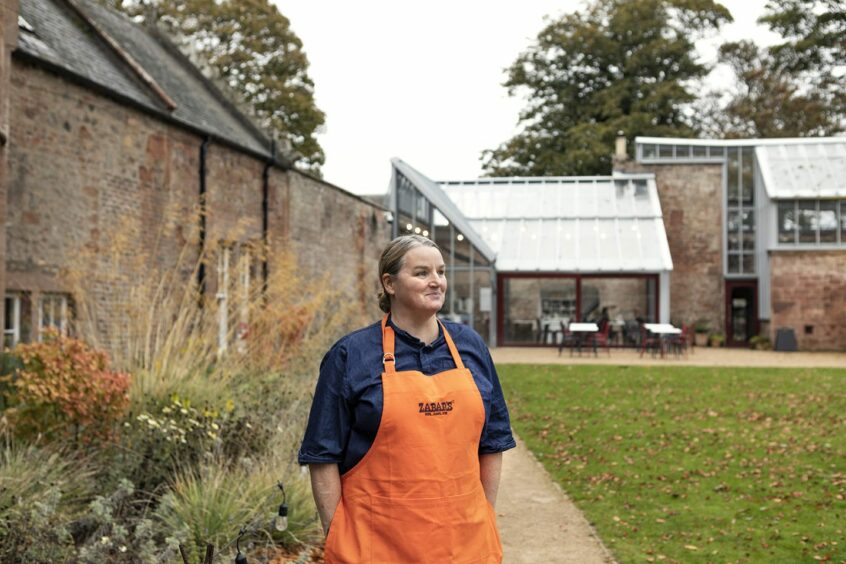 The three-course menu costs £45 per person (£40 for the vegetarian option) and includes a glass of sparkling wine.
Groups of 14 and over will be able to eat in one of Hospitalfield's grand rooms surrounded by the art collection put together by 19th century owners Elizabeth Allan Fraser and her husband artist Patrick Allan Fraser.
Elaine promises food to match the ethos of her London ventures – relaxed, homely and nothing fussy.
Meanwhile, she's keen to get acquainted with the Tayside and Angus food scene following her exile in London.
"I know everything in London because that's where I spent all my time," Elaine says of her suppliers. "I come in here and it's like, 'Oh my god, I have no idea'. So it's been interesting."
She already has plans to readdress the gaps in her knowledge.
"Next week, we're going to do a little recce of a few places. See what we can find."
Already a subscriber? sign-in
[Chef to '90s Britpack, Elaine Chalmers goes to Hospitalfield Cafe]
[[text]]
https://bigger.ga/chef-to-90s-britpack-elaine-chalmers-goes-to-hospitalfield-cafe/