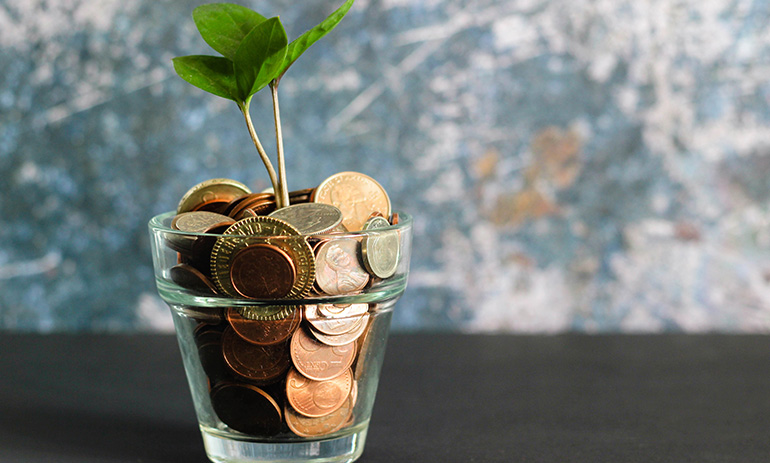 A sustainable finance taxonomy would help guide capital flows into sustainable projects as Australia moves to net zero.
Australia is a step closer to a sustainable finance taxonomy, with the release of a new report outlining the key considerations that will inform its development.
A sustainable finance taxonomy is a set of definitions of activities or assets that are considered sustainable, and which can be used to define sustainable investments credibly and transparently.
An Australian Sustainable Finance Institute (ASFI) research paper considers the international context for sustainable finance and how this could inform Australia's actions in this space.
---
See more: Sustainable finance is here to stay
---
The report makes a number of key findings, including that a sustainable finance taxonomy should be science-based and can be used to address greenwashing concerns by providing a framework for what sustainable finance looks like.
While a sustainable finance taxonomy can apply to environmental, social and governance outcomes, the report found that there were many challenges associated with attempting to apply social and governance criteria including in usability, compliance costs and lack of available data.
The project was informed by an expert group of 55 members and observers of the finance sector, including from banking, consulting, superannuation, asset management, private equity and ESG markets.
Speaking to Pro Bono News, executive officer of ASFI, Kristy Graham said a sustainable finance taxonomy would help Australian investors, banks and insurers "guide more capital to support the achievement of sustainability objectives that [the country has] signed up to."
"There's growing interest in investing in a way that creates real world outcomes for sustainability, whether that's climate, natural capital, [or] social impact. But there's not a consistent way that the finance sector is assessing the sustainability credentials of investment opportunities, of companies, of assets, of individual activities," she said.
"That's what taxonomies are designed to do, to be a much more kind of credible, consistent, transparent and broadly used framework for measuring the real world outcomes of those things."
The taxonomy could also play a role as the federal government steps up its environmental and social commitments; a "huge amount of finance" is going to be needed to support those, Graham said, and a sustainable finance taxonomy would "provide that middle part of the architecture between high level policy ambition and financing real activities on the ground that will create real outcomes ".
Supporting a sustainable transition
The report also found that there should be a transition taxonomy as Australia moves from a high-carbon economy to net zero.
A transition taxonomy would give investors clarity around which activities are supporting the transition, over what time frame, and how.
"That transition criteria is really critical to ensure that capital is flowing to support transition activities that at the moment are not what would be considered green or sustainable, but are critical to underpin transition," Graham explained.
It has taken Australia some time to come around to the need for a sustainable finance taxonomy. Elsewhere in the world, such taxonomies are more clearly developed as a key part of sustainable finance policy and regulatory architecture, Graham said.
"How have we got so far behind? It's because there hasn't until quite recently been kind of government leadership in this area. So industry has done what it can," she explained.
"Until very recently, [our] government was not actively meeting or thinking about sustainable finance policy necessarily, and definitely not taxonomy.
"That was part of why the roadmap was developed as an industry-led roadmap, because the finance sector really saw a lot of risks in Australia getting left behind because government wasn't taking an active role in the sustainable finance policy market and supporting its development."
Australia's major financial regulators and institutions are providing input on the development of the taxonomy and are supportive of the project, she said.
Tailored taxonomy
ASFI has worked closely with other jurisdictions, including the EU, Canada, Singapore and New Zealand, to learn what has worked in other countries.
"Capital markets are global and so ultimately you want these rules and frameworks to be speaking to each other and be as harmonized as possible, adapted for local contexts and circumstances where that's necessary," Graham said of Australia's taxonomy aspirations.
It is also important to develop a sustainable finance taxonomy that is tailored to Australia's context and that takes into account the policies, regulatory culture and systems in our finance sector, she added.
The next phase of ASFI's work on developing a sustainable finance taxonomy will be a survey of a broader range of finance sector stakeholders to further inform and validate the initial findings.
A recommendations paper will be released by the end of the year, laying out the proposed framework and design elements of an Australian sustainable finance taxonomy, and will be open for broad public comment and feedback.
https://bigger.ga/australia-takes-steps-towards-sustainable-finance-framework/