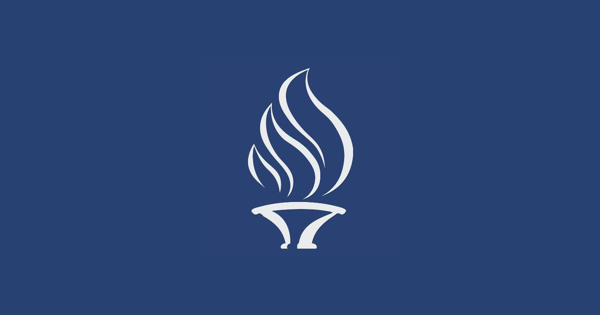 From acting to stage managing to performing to directing to building sets, Trey Erny has done it all. The junior is a theater major with minors in music and education. On campus, Erny is involved in Alpha Psi Omega, the VU Chorale and all of the theater productions here at Valparaiso University. Erny is also a choreographer for Dance Ensemble.
This year, as part of the last class of theater majors, Erny is working on his Directing Showcase, which is set to be performed Dec. 6-7. This semester specifically, Erny is also a stage manager for "Nice People Dancing to Good Country Music", premiering Oct. 27-30 (see Issue 7: "Valpo theater comedy show to premiere Oct. 27").
Erny had his mind set on the arts from when he first stepped foot at Valpo. From joining Chorale as a music education major to auditioning for his first college-level performances, he was in the VU arts community as a freshman. There was a turning point for Erny, though, when he knew he wanted to switch his major.
"The theater major is no longer an actual major here… [but] I realized that my passions really lied with theater my sophomore year first semester," Erny said.
Luckily, switching to a theater major from music education was feasible for Erny, though. With several theater major required classes already completed and a determination to make it work, Erny's dream of being a theater major suddenly was becoming a real possibility.
"Before that, with theatre, I'[d] already taken some credits with theater because I was able to get credit for a performance practicum and everything like that and so that kind of kickstarted my idea of ​​'I already have some credits towards [a theatre major], and they're still offering some of the classes, so I think I can do this,'" Erny said. "So I looked on DataVU and everything, looked at all the classes that were being offered and everything, and I looked at the old degree plan for the theater major, and I went to [the] theater major advisor Ann Kessler and laid out this plan, and was like, 'can I do this?' and everything."
Due to the theater program's discontinuance in 2023, Erny is now working under a time crunch. The junior is completing senior level work for his major (ie his Directing Showcase) this year.
"[Kessler] was for it and everything, it just had to be approved by the Dean [of the College of Arts and Sciences], so then the Dean looked through it and approved it, which was awesome. And so with this, I only have to do one course substitution, and they're willing to do that," Erny said. "Technically I'm finishing the theater major with the seniors now, and so my senior year won't be theatre-based, it'll be gen-ed's and stuff like that and things to finish up my minors."
Now officially in the major he wanted, Erny still doesn't regret his choice of coming into college as a music education major due to the experiences and skills he learned during his time in it.
"I'm really glad that I had the experience of being a music ed[ucation]. major even if it was only for a year and a half because it really helped me," Erny said. "It helped me, one, grow my passion for music, but it also made me realize how strong my passion is for theater at the same time because of how much I missed it and everything. I'm really glad that I learned what I did in that major, but I'm glad that it kind of pushed me to fight for the theater major as well."
For Erny, theater is more than a major—it's a way to go through life.
"Theatre helped me grow as a person. Growing up and playing a bunch of different characters you get so many different aspects and point of views of life as it is and everything but it also helps you express your own creativity," Erny said. "And all the people that you meet, meanwhile with theater you kind of get close really really fast with the people that you're involved with in theater and everything like that, so you're able to develop a lot of friendships that last a really long time which is really cool."
Looking back, Erny sees how different theater experiences earlier in his life led up to where he is now and how they've shaped him.
"My senior year of high school me and a friend co-directed a middle school production together, but it was very basic and easy and we didn't have to do the set design, the lighting design, the sound design and everything like that because our tech director was there holding our hand basically the whole way," Erny said. "So I have experience in that aspect, but doing it all myself? This is the first time."
From an early age, Erny has been surrounded by the arts.
"I went to Chicago Street theater here in Valpo, which is literally down the road basically, and I started theater classes there at 5 [years old]," Erny said. "Took theater classes every fall, and then I got involved in productions. My first mainstage production there was when I was in first grade, and it went on… It's really cool because [while] I was in the theatre, my grandma started to get into theater as well and so she became best friends with my theater teacher there and they started directing shows together, so I was tied in that aspect of everything… I stayed at Chicago Street until my sophomore year of high school… Once high school hit, I was involved in every single production at my high school."
Seeing theater as an outlet as well as a vocation, Erny stresses both the societal benefits and therapeutic attributes of theatre.
"Specifically… in a college aspect and everything right now, [theatre] is so important because people are so busy all the time and they kind of lose track of time and everything," Erny said. "Being able to just release pressure and energy into an art form like theater is just really amazing because there's so many different ways that you can do it. You don't have to act. You can even just go into a theater and watch a performance and just relax and pay attention to it and everything. Or you can be involved backstage and help out with behind the scenes and then see the finished product, which is incredibly rewarding… something as simple as building a set can be phenomenally rewarding."
With this year being his last in the major, Erny is approaching the climax of his academic major with the senior Directing Showcase.
"The directing class is basically the capstone of the major," Erny said. "You… learn how to direct and how to manage directing a show in a crunched time period basically. So we kind of build on it throughout the semester; we directed a small scene, and then, right now, we're directing a mid-length scene that's like eight to 10 minutes with two volunteers that we find—two actors. And then it moves into the process of the One Act."
The senior One Act, individualized and carefully crafted by each graduating theater major, is demanding with all of its intricacies and demands.
"They're 20 to 30 minutes long, so that's why it takes place over two days," Erny said. "We're doing three shows on one day and three shows on the other. And so we get to pick the One Acts… we held auditions… organized auditions, went through auditions… and then we all cast together for our separate shows and everything. For our respective shows we're in charge of blocking… we're in charge of costumes, makeup, set design, lighting, sound… we also have to create a rehearsal schedule, scene divisions… ground plans and everything. So it's a huge, huge project."
However, Erny is not alone. In addition to his peers, Erny also gives a nod to his professor, Andy White, who has been there alongside the seniors and him this semester.
"Our professor Andy White is always there to help obviously and kind of coach us on how to do everything… but we are in charge of mostly everything by ourselves," Erny said.
Despite the difficulty of the Directing Showcase, Erny does find a lot of enjoyment in the process, and acknowledges the power of having peers with you through hard tasks.
"It's really fun, and you get to be creative, and it's really cool because it's a smaller class obviously—there's only six of us—so we get to be close together and help each other and stuff like that so it's really cool," Erny said.
Erny, being one of the last six theater majors to graduate here at Valpo for the foreseeable future, laments the great loss of the theater major being defunded.
"At this campus, even if the theater major goes away, it's still so important that we keep theater here," Erny said. "We have that beautiful space in the VUCA, and we have all the resources, and we have the people and everything that we're still able to use that and portray the art form in such a beautiful way, and it's an amazing way for students to come and just relax and see what we actually do and everything like that. And it's free for all the students anyway."
Even without the major, Erny is confidant of other theater groups and organizations will keep it alive through recruiting efforts and tight-knit community.
"We've been really looking at getting a lot more people involved with theater and everything just to show how passionate people are for it here," Erny said. "And it's really paid off; we've made a lot of awesome steps in Alpha Psi Omega and in just the regular theater department this year as it is… we as a whole here, at least the students… [we] really want to keep theater on this campus."
If you would like to nominate someone for an Artist Spotlight feature in The Torch, please email torch@valpo.edu.
.