Angus Council's finance chief has warned members that a projected £51 million budget hole will soon rise even further.
Speaking at a full council committee on Thursday, the local authority's director of finance, Ian Lorimer, said current inflation will further reduce funding from the Scottish Government in real terms.
He also said although a pay deal for non-teaching staff has been struck, a rise for teachers has not yet been settled and could add to the shortfall.
Mr Lorimer's was speaking on the council's medium term budget strategy report, which was presented to councilors.
He described it as "easily the most alarming and probably the (most) depressing" report he has ever had to present to members.
Earlier in the meeting, former leader David Fairweather stormed out after being left "gobsmacked" that his motion to reintroduce a historic councilor title was rejected.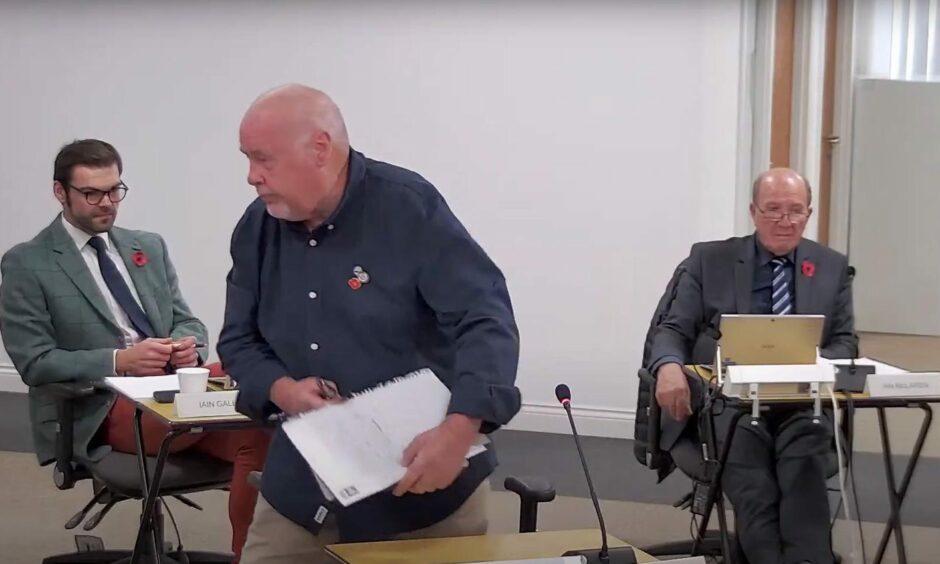 Councilors were keen to discuss how best to tackle the huge budget deficit, although any decisions on necessary cuts or a rise in council tax will not be made until next year.
Mr Lorimer said these will "inevitably be measures and options that none of us would want to bring forward but we won't have any choice."
Spending reduction of 20% needed
The shortfall means the council must reduce spending by 20% between now and 2026.
Currently, the council's tax level is set around 8% below the Scottish average but it has been claimed this is now "untenable".
The rate rose in Angus in April this year by 2.95% meaning an increase of £35.60 a year for those in band D properties.
On Thursday, councilors discussed the report and likely implications, including on council tax.
Daunting financial challenge
Mr Lorimer said: "This is easily the most alarming and probably the (most) depressing report that I've ever had to bring into the council.
"The scale of the financial challenge facing us is truly daunting. It's well beyond anything that we've faced before.
"Inflation…will continue to do huge damage to our finances, which will inevitably and unfortunately require large cuts to the services, to the staffing and I think large rises in the fees and charges that the council levies.
"Such decisions are unavoidable unless there is a huge injection of additional money through a government grant…
"…I think such an injection is highly unlikely because of the challenges in the wider economy."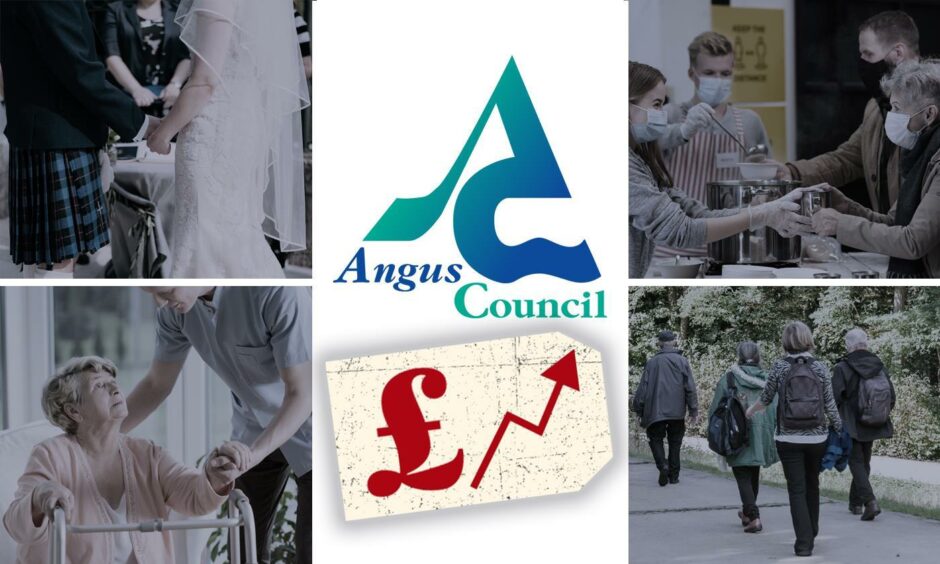 He added: "The prospect of making further savings as outlined in this report is really pretty frightening.
"The report suggests further savings of at least £48 million over the next three years. But it could be as high as £68 million over that period….
"…There's a gap of about £52 million over that three year period…that's equivalent to stopping entirely many of our largest service areas."
'Pay inflation'
Mr Lorimer added: "Pay inflation is also a risk. The pay deal for non-teaching staff has been agreed for the current financial year but the teaching staff deal remains to be settled.
"And If that was to cost more than what we've currently assumed, that would add to the gaps in this paper."
'Council tax rise?'
Speaking of decisions ahead, Derek Wann, Conservative councilor for Arbroath East and Lunan said: "I've heard several times about the council tax and we'll have to look seriously this year.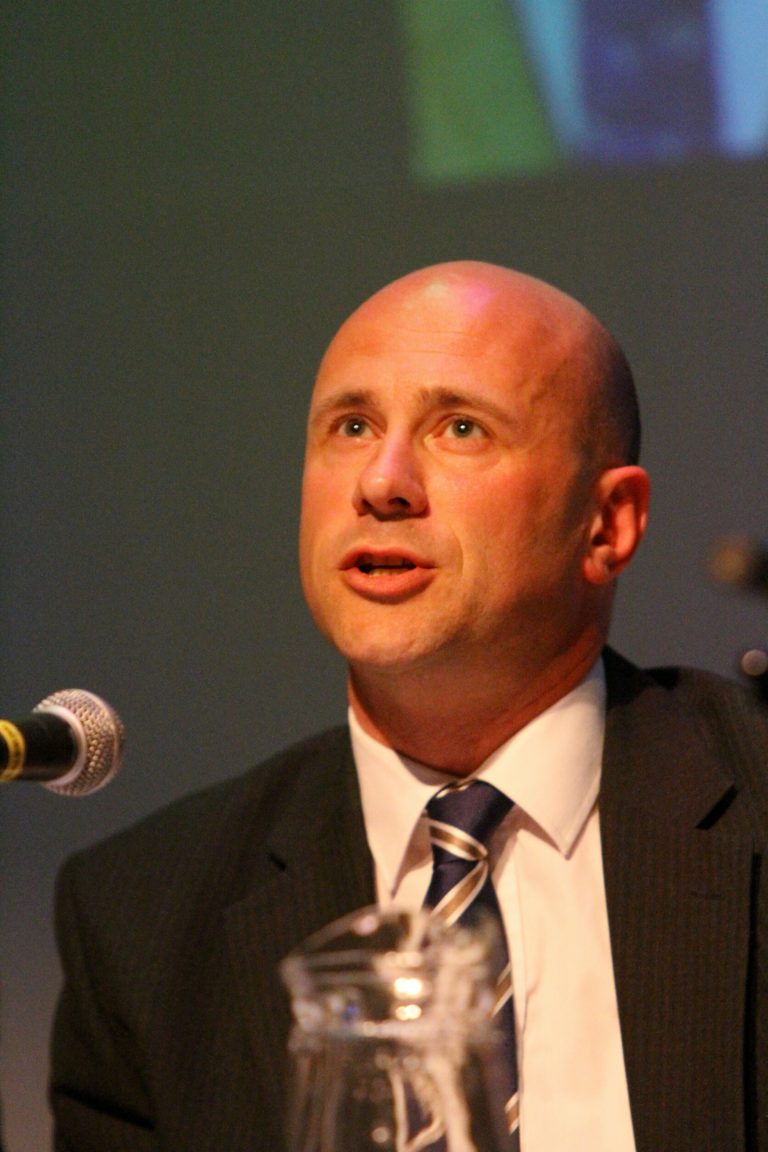 "We've got to look at everything. And we've also been told it's nothing to boast about being the second lowest in mainland Scotland…
"For several or more years, we've not increased council tax…which I believe is a short-sighted move and now it's going to a huge imposition on to our constituents if we do have to look at some kind of tremendous increase."
'It needs to be clear'
SNP Forfar and District councilor, Linda Clark said: "(quoting from the financial report) Council tax pays for only 19% of the net cost of council services.
"I'm not sure that mine or anybody else's constitute actually do understand that.
"And it's not because they're thick, it's because they cannae. They don't actually get that and it's maybe not made very clear. And I think it needs to be made clear."
'Not fit for purpose?'
Iain Gall, conservative councilor for Montrose and District asked: "Mr Lorimar, without a new settlement from the Scottish Government, do you think we could get to a point where our budget is not fit for purpose and as the council, we cannot provide the minimum services and provisions to an acceptable level for the people of Angus?"
Mr Lorimar replied: "Yes, we're reaching a very difficult position. We've worked very hard to deliver the savings required to balance the budget. The challenge ahead is even more difficult."
Already a subscriber? sign-in
[Angus Council finance chief warns £51m shortfall may increase]
[[text]]
https://bigger.ga/angus-council-finance-chief-warns-51m-shortfall-may-increase-2/