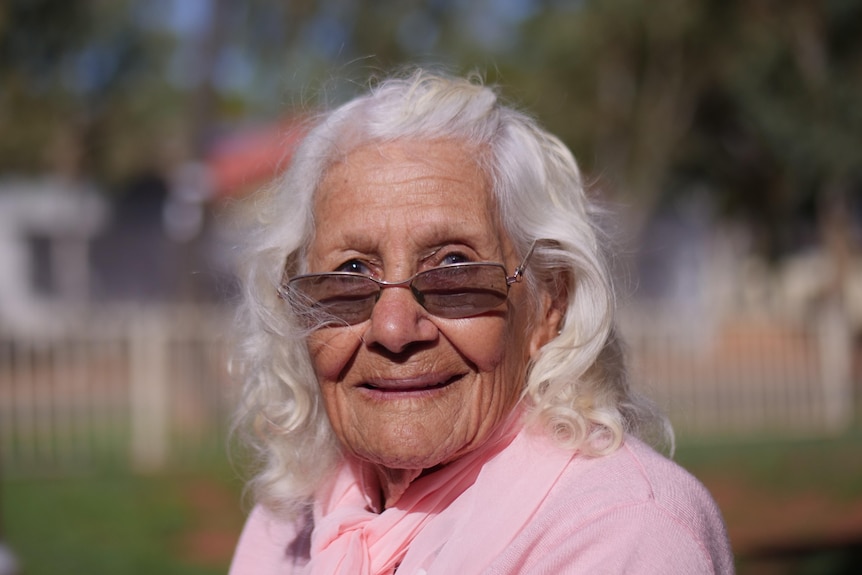 Laurel Cooper was five years old when she was separated from her parents and sent to the Mount Margaret Mission.
At 88, she still remembers the pain she felt when she left her mother and the community that welcomed her.
"At first, I was very sad to leave my mother to go on a mission, but the big girls were very kind to us. They comforted us and helped us," she said. rice field.
While at Mount Margaret, Cooper, like dozens of other children, drew with crayons to document her experiences.
Previously thought lost, the drawings date back to 1936 and were recently discovered in the book Remembering Mount Margaret Mission.
As one of the few children alive on the mission, Cooper worked with a team of researchers to piece together the history of the painting.
She remembers one of her first paintings, of an abandoned pet.
"I had a dog before I went on missions," she said.
"Another family had to go on a mission, so they left the dog with me.
"My teacher told me to draw something, or we all drew something, so I drew a dog."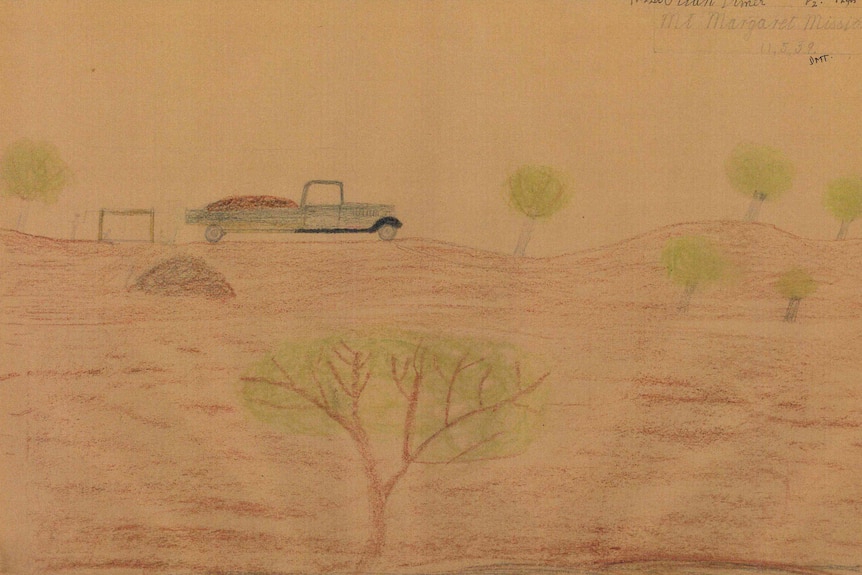 Photos offer new perspectives
The discovery of the drawings shed new light on early life on the Mount Margaret Mission.
Founded in 1921 by evangelist Rodolph Samuel Schenck, the mission is located on the Wongasa land about 20 kilometers southwest of Laverton and was founded as a refuge and later a school.
Mark Chambers, one of the researchers who worked on the book, says the painting was created as part of a social survey by South Australian anthropologist Norman Tyndale.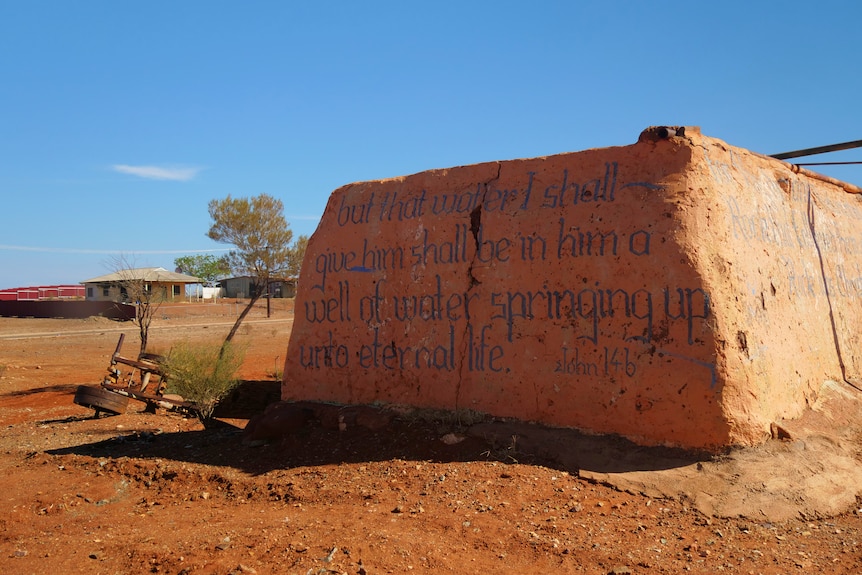 Chambers said these paintings provided a rare perspective of how the children who took part in the mission see their environment.
"It shows what Mount Margaret was like back then," he said.
"It's not because someone took a camera and took a snapshot of the place, it's how children remember their lives.
"I think that's the value we get from items like this. They complement the photos and reports that we have from the time."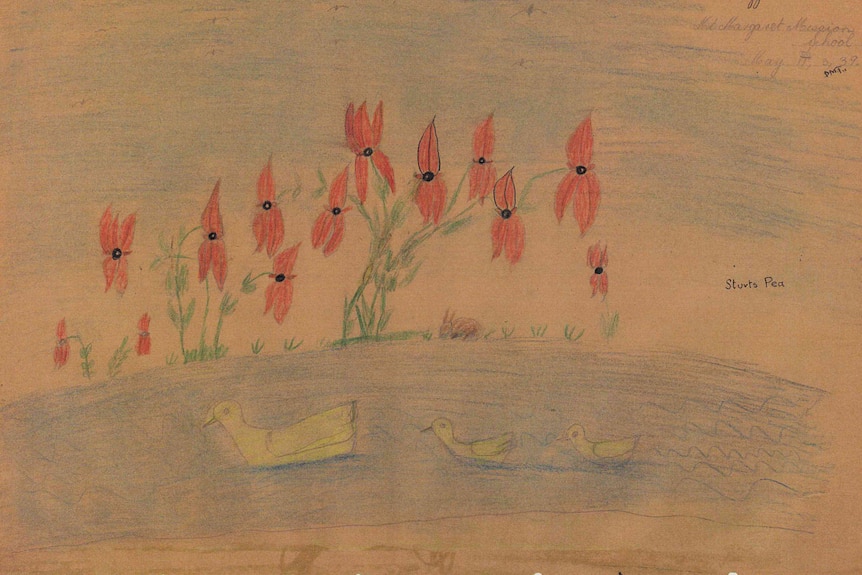 A story drawn with crayons
The book consists of 29 photographs of children on Mount Margaret, many of which include similar depictions of the buildings and trucks that participated in the mission.
John Stanton, adjunct professor in the Department of Social Sciences at the University of Western Australia, was at Mount Margaret as a PhD candidate in the mid-1970s.
He said that Tyndale's research sought to capture stories that were often portrayed in an unpreservable form.
"Normally, people would just sit on the sand and draw designs with their fingertips, but this was not permanent. I would have liked to have learned more about the world of people.
Cooper said many of the people he grew up with at the mission have passed away and sees the book as a way for their families to understand their heritage.
"It's very important because today we have families who appreciate it," she said.
"There aren't many of us left, but the kids are following along."