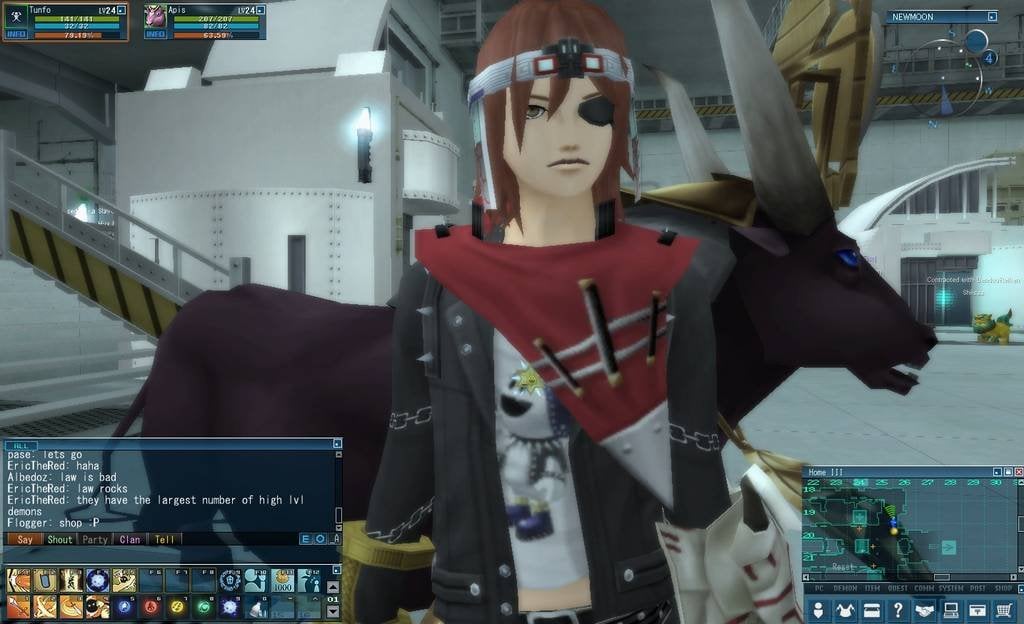 Atlus is suing fans who hosted their own servers for the long-shutdown MMO Shin Megami Tensei Imagine Online.
As spotted by Twitter user 'Marsh'the lawsuit was first filed in December 2021 but has recently progressed to the point where defendants behind unofficial fan servers have been summoned to appear in court.
Imagine Online was a PC MMO set in post-apocalyptic Tokyo, where players explored locations and completed quests in search of loot.
Persona Series on Xbox – Trailer Announcement
The game was first released in 2007 in Japan, followed by North America and Europe in 2008 and 2009. On May 24, 2016, nine years after its launch, Atlus made the decision to shut down the servers of the Game.
In 2020, a group of fans doing business as ReImagine, Rekuiemu, and COMP_Hack resurrected Imagine Online with a launcher, website, and servers that mimic the original game and allow fans to play the MMO again.
Rekuiemu and COMP_Hack are the defendants named in the trial documents.
Update
ReImagine reportedly posted a statement on its Discord server, saying that until recently it was unaware of the court case and has now opted to shut down its server prominently.
VGC was unable to verify the legitimacy of the post, as both the Discord server and the ReImagine website appear to have been taken down.
Update 2
Atlus declined to comment for this story when contacted by VGC.
These types of fan-made servers for closed MMOs are not uncommon: similar projects exist for Star Wars Galaxies, City of Heroes and The Matrix Online and many others, for example.
However, Atlus states in court papers that it believes the fans behind the unofficial servers "have caused and will continue to cause irreparable harm to Atlus unless held by this Court."
The company is seeking the full shutdown of all websites and servers related to the Named Fan Servers, as well as up to $25,000 per court-ordered violation.
A potential challenge that Atlus will need to overcome is protections introduced by the US Copyright Office in 2018, that allow archivists to break DRM security to preserve online games. However, these protections technically concern museums or archivists, and not public emulators.
The lawsuit again highlights the issue of preservation in the games industry and the many games that are at risk of disappearing altogether in the future, should crucial services such as online platforms disappear.
Journalist Brittany Vincent argued in a VGC column that the gaming industry needs to work harder to preserve video games, before more titles are lost over time.
"What happens to the unplayable games destined to be only a jolt in the history of the medium? Should we arm ourselves and be prepared to accept the possibility that any title we love may eventually become unavailable in its current state? It's not necessary.
"Preserving the game, buying hard copies of the titles you love, and documenting the adventures we have now is so important."